Plans for a series of new UK nuclear power stations are in jeopardy after Britain announced its intention to leave the European Atomic Energy Community (Eurotram) as part of Brexit.
News that Britain is exiting Euratom was included in the notes accompanying the bill put forward to trigger Article 50, published on Thursday 26 January.
Euratom was set up via a treaty in 1957. It ensures compliance with international nuclear safeguards and establishing a European market for nuclear goods and services.
The government justified its desire to leave Euratom by claiming it is "uniquely legally joined" to the EU, and that continued membership would mean oversight by the European Court of Justice, a factor The Times quotes as being one of Prime Minister Theresa May's red lines on Brexit.
However, the newspaper claimed some ministers wanted to delay the announcement due to the sensitivity surrounding it. The decision to exit Euratom has caught the nuclear industry by surprise.
The Nuclear Industry Association has warned that withdrawing from Euratom is likely to cause "major disruption", especially if no new arrangements are put in place before Brexit, as it could have "potentially serious consequences for both existing generation and nuclear new build projects."
Tom Greatrex, the association chief executive said: "The UK nuclear industry has made it crystal clear to the government before and since the referendum that our preferred position is to maintain membership of Euratom.
"However, if the UK ceases to be part of Euratom, then it is vital the government agree transitional arrangements, to give the UK time to negotiate and complete new agreements with EU member states and third countries including the US, Japan and Canada who have nuclear co-operation agreements within the Euratom framework."
The US has an agreement with Euratom but none with the UK on a bilateral basis. US laws prohibits nuclear co-operation without an agreement.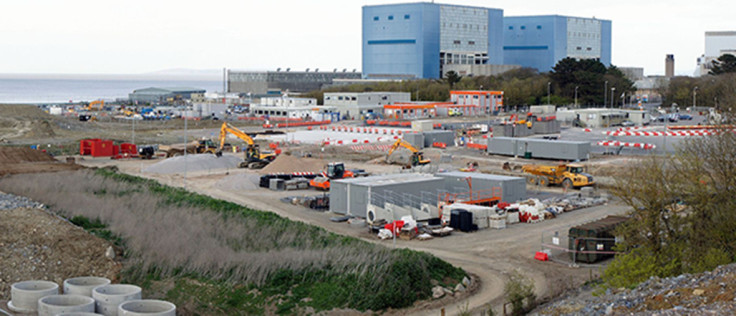 The newspaper said Japanese-led ventures Horizon and Nugen, which are developing plans for reactors on Anglesey and in Cumbria respectively, could see their plans running into problems as they are working with US nuclear companies.
In addition, the HInkley Point C station project in Somerset could run into another storm after EDF warned that Brexit could potentially hike up "the costs of essential new infrastructure developments and could delay their delivery."
EDF, the French-state controlled company, also operates the UK's existing nuclear plants. It has made it clear that it would prefer if the UK remained within Euratom. If it did choose to opt out, then it would be "essential that the UK established equivalent safeguards arrangements."