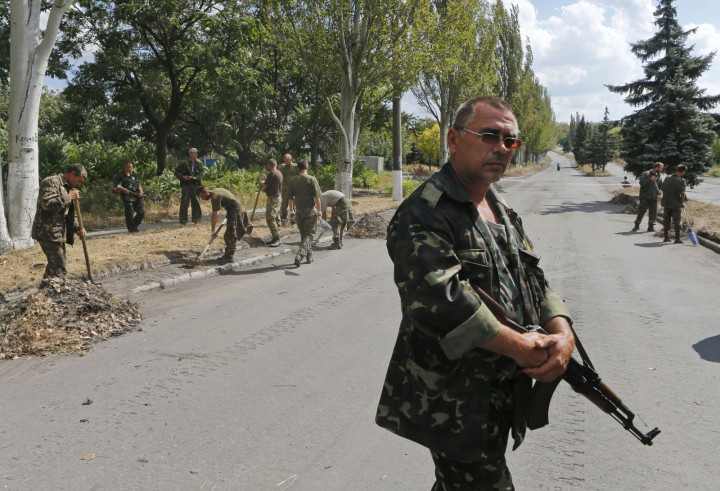 A renewed slowdown in the eurozone and ongoing geopolitical turmoil in the Middle East and Ukraine are dampening the UK economic recovery.
The Confederation of British Industry (CBI) said its monthly growth indicator for the three months of the third quarter, ending in September, suggests growth has slowed slightly, though it "remains strong".
In September, a balance of +23% of the 817 firms polled said growth accelerated during the month. But the balance of those expecting growth to pick up over the coming three months came in at +27%, a marked slowdown from August's +38%.
In the eurozone, economic growth has flatlined as falling bank lending and public sector austerity programmes across the 18 member states bite down. Italy, the eurozone's third largest economy, has slipped back into recession. France, the bloc's second largest, is stagnating.
And many British firms are wary of the consequences of a sanctions battle between the West and Russia over the latter's military involvement in troubled Ukraine. The European Union (EU) has close trade ties with Russia, from which it sources a significant amount of its gas supply.
Moreover, advances by Islamist extremists in northern Iraq and Syria, known as Isis or the Islamic State, threaten to destabilise the entire region. Key cities and infrastructure, such as oil refineries and dams, have been seized by IS militants.
"While optimism in the private sector may have lost a little of the spring in its step, this is in line with our forecast for a slight easing in the second half of the year," Rain Newton-Smith, director of economics at the CBI, said.
"Growth remains robust though, and the recovery is progressing along the right path. However, companies will continue to monitor the fast moving international situation.
"Subdued activity in the eurozone, together with increased geopolitical risks from tensions in the Middle East and Ukraine, make global economic waters more challenging to navigate."
The UK economy is set to grow by more than 3% in 2014, according to estimates by the Bank of England and International Monetary Fund (IMF), the fastest rate in the Western world.