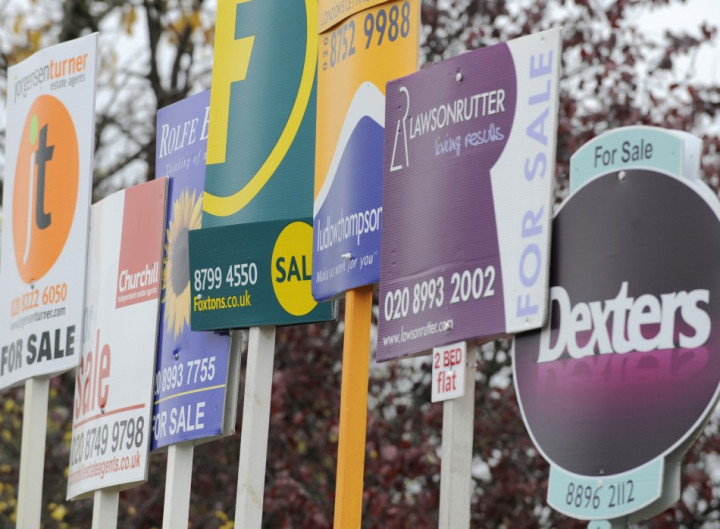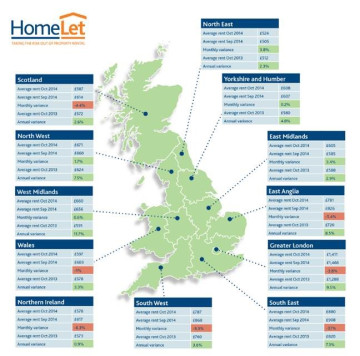 Rental prices are continuing to fall across most of the UK but are still higher than they were in the same month in 2013, according to a report from landlords insurance provider HomeLet.
The company says that seven out of 12 regions across the UK saw rental prices fall in October, leading to an overall drop in the UK's average rental price.
The South West led the way with the biggest drop as rent fell by 9.3% to £787 on the previous month – although this is still higher than the £760 monthly average that renters were paying in the same month of 2013.
Rent in Greater London fell by 3.8% to £1,411 in comparison with September.
In the North East rent was at its highest in the survey jumping by 3.8% to £528 while the UK average rent fell by 4.3% to £878.
Martin Totty, Barbon Insurance chief executive, says the variation in prices across the country could mean that the playing field is beginning to even out.
"The divide between areas that previously registered fast-growing rents and those where increases were more modest suggests that the market may be levelling out geographically. All around the UK, landlords continue to make sensible decisions about the ability of tenants to pay rents.
"The recent easing in the rental sector mirrors to some extent the autumn cooling of the house purchase market, where house price increases have begun to ease in recent months.
"However, with house prices having previously increased sharply in most parts of the country and little sign of an improvement in credit conditions, the rentals market looks set to continue benefiting from demand from large numbers of people priced out of buying. Rents may not continue to grow at the pace seen over the past year, but the outlook remains attractive for landlords."