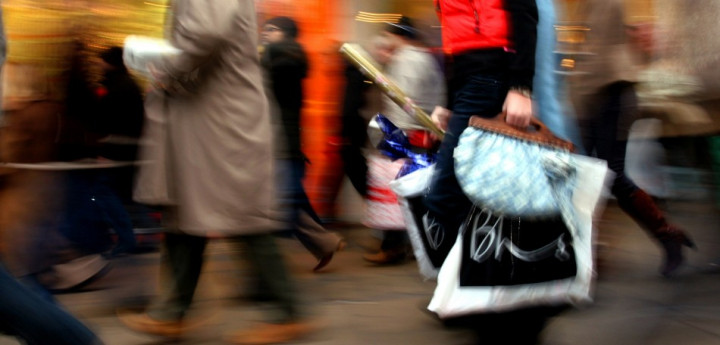 UK retail sales were flat in November on the month before, missing expectations and sounding a warning sign to beleaguered retailers that the festive period may not be the panacea they had hoped for.
Office for National Statistics (ONS) data shows that including fuel retail sales volumes did not change on the month before. Excluding fuel they had grown by just 0.1 percent.
There is a more resilient picture across the year, however, with retail sales volumes including fuel rising by 0.9 percent when compared with November 2011, which was at the start of the double-dip recession that extended for the whole first half of the year.
Sales volume excluding fuel shot up by 2.7 percent across the year, said the ONS.
"In November 2012, year-on-year estimates of retail sales volumes continued to show upward movements that have been seen in the retail sector since August 2011," said the ONS.
"However, this is not a long term pattern for the retail sector which overall, between 2007 and 2012, has been relatively flat."
Internet shopping accounted for 10.8 percent of all retail sales in November, up from the previous month's 9.4 percent and a year-on-year increase of 0.5 percent.
It is the highest proportion of online sales since the ONS started collecting this data in November 2006.
"Feedback from retailers suggests that this increase is a result of their investment into their internet sites, as well as promotions held online only and not in store," said the ONS.
This comes after separate research found that Britain's shoppers broke the monthly online shopping record in November, splashing out £8.4bn in just four weeks.
IMRG Capgemini's monthly e-Retail Sales Index reported an 18 percent rise in online spending compared to the same month a year before, lifting the total to the highest figure ever recorded since the index began in 2000.
"Retailers in the UK continue to face an uphill struggle in enticing consumers to part with their hard earned cash," said Colin Edwards, economist at the Centre for Economic and Business Research (CEBR).
"The relentless rise of internet retailing represents an opportunity for some, but also places increasing pressure on the high street."
Britain's retailers have been licking their wounds after they were hurt by weak consumer confidence brought about by the wider economic malaise.
Sticky inflation which outpaced wage growth, government austerity measures, global economic crises such as the sovereign debt woes in the eurozone, and a domestic recession have all wearied Britons, who held back on spending to shore their personal finances up.
Many retailers discounted heavily during the year in a desperate bid to lure customers in from the high streets, but to little effect.
They got a small sales boost from the Queen's Diamond Jubilee and the London 2012 Olympic Games, but not enough to offset a year of retail pain.
"The economic outlook for UK retail sales appears to be quite uncertain: while the Consumer Prices Index (CPI) recorded upward pressure on the estimated prices of goods sold, particularly food, consumer confidence rose in November, according to the monthly GFK Survey," said the ONS.
"Household's real incomes - defined as average weekly earnings having accounted for inflation - are still decreasing, which has led to a fall in consumer buying power, especially for the 'squeezed middle'.
"This has led to long-term changes in purchasing habits, such as the move to internet shopping, which has increased once again."
Research by the Confederation of British Industry (CBI), Britain's biggest business lobbyist, makes a worrying sign for the retail sector on how sales have fared in the Christmas month.
December sales growth has slowed year-on-year, said the CBI, falling short of retailers' expectations.
"This month's survey hasn't quite provided the Christmas cheer that retailers anticipated, with sales growth falling short of expectations," said Anna Leach, CBI's head of economic analysis.
"Clearly, weak spending power and uncertainty over the economic outlook are likely to remain key risks to the retail sector in 2013."
---
Follow @shanecroucher