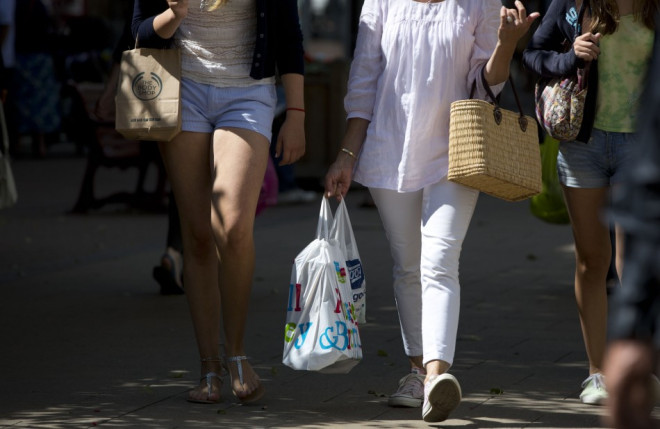 UK retail sales slowed last month as consumers and household spenders tightened their belts following the festive period and discount season. Shop prices, meanwhile, fell at their fastest rate since 2006.
According to the British Retail Consortium, total store spending only inched up by 0.7%, despite January recording the biggest jump in nearly three years, with a 5.4% rise.
"February saw a hiatus on the high street, with online sales soaring while in store sales stalled," said David McCorquodale, Head of Retail, KPMG.
"There's no doubt inclement weather exacerbated this trend, but it certainly underscores the importance of having a sophisticated online operation.
"The grocery sector remains fiercely competitive. February's figures were impacted by the discounting campaigns launched by the value grocers, which caused a sharp slowdown of overall price inflation in the food sector.
The figures reveal how fragile the economic recovery is as consumer spending is seen as one of the key indicators for how fast and healthy the exit from recession is.
Food sales rose by the lowest three month rolling average since late 2008, with a 0.4% increase, despite shop prices falling at fastest rate since 2006.
Overall, average sales in the three months to February were 2.8% higher than a year earlier but shop price deflation hit 1.4% in the same month after a rate of 1% in January.
"There were some bright spots amidst the gloom. The effects of a rapidly recovering housing market are already feeding through to the retail sector, with sales of furniture and home accessories remaining solid," said McCorquodale.
"However, overall sales were pretty flat, which serves as a reminder that recovery is far from certain. Retailers need the Government to deliver measures in the forthcoming Budget which will give shoppers more pounds in their pocket, but more importantly imbue them with the confidence to spend them."