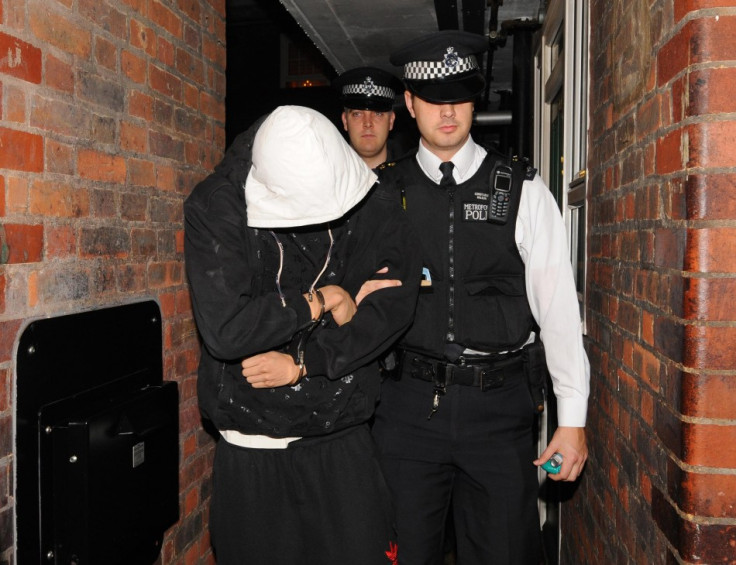 Police launched a series of raids Wednesday morning in the biggest swoop on suspected summer rioters since the riots four months ago, Scotland Yard said.
Search warrants were executed in the early hours at about 100 addresses across London in a bid to arrest people believed to have been involved in the August disturbances.
A Metropolitan Police spokesperson said: "This is a part of an ongoing investigation to find and arrest those who were responsible for the disorder over the summer.
"We are ploughing through hundreds of hours of TV footage to find those concerned. We have made 3,423 arrests for a variety of offences and 2,179 people have been charged or summonsed."
The Met said the public had helped identify many suspects.
Detective Superintendent Robin Bhairam said: "Today's activity is an indication that, four months on from the incidents seen across London, we remain absolutely committed to identifying and arresting those responsible for the disorder.
"Following on from the release of over 200 suspect images on Flickr as part of the Winter Withern Campaign, I would like to thank all those who have responded to our appeal in helping us to identify those wanted.
Teenage Arrest
A 17-year-old boy was arrested at a flat in Hackney, east London, Wednesday morning on suspicion of violent disorder.
The teenager, who is believed to have thrown bricks at police during the riots, was awakened by officers around 6.30am and led out of his flat in handcuffs.
Bhairam added: "Searches like those carried out today are happening on a daily basis and my message to those who were involved in criminality is that you will not get away with it.
"We have a huge team of dedicated officers working on this investigation and we will find you. We are determined to bring those who committed these outrageous acts of criminality to justice and we will continue to make arrests."