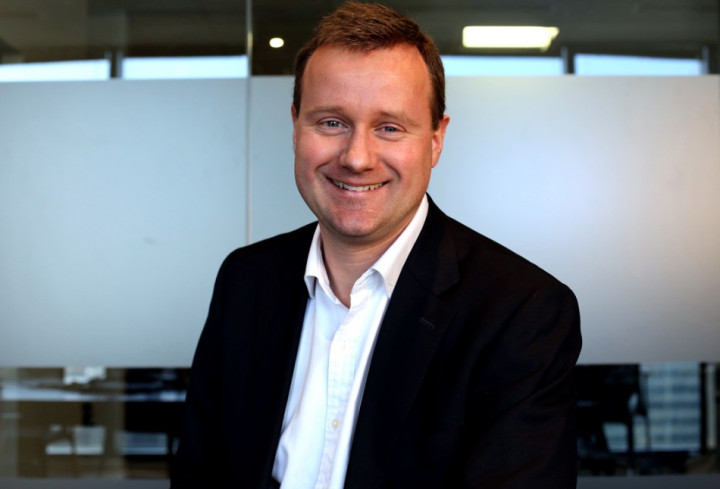 The UK debate over shale gas shows no sign of cooling off and a number of recent developments have helped to keep the subject in the headlines.
In particular the elusive figure of just how much shale gas we might have in the UK remains tantalisingly vague but once again we have been fed another clue.
One of the country's leading onshore oil and gas producers iGas created a stir last week when they announced a dramatic increase in the company's estimates for the shale gas resource in their licence area in the North West.
Instead of around 9 trillion cubic feet (tcf) of shale gas, as previously estimated, the company now says that there could be around ten times as much - with a central estimate of 102 tcf.
This is good news for shale gas enthusiasts but a closer look at the figures should also sound a note of caution.
Caution on Shale Gas Reserve Estimates
The more detailed estimate from the company says there could be between 15 tcf and 170 tcf - a range so wide that it makes it almost meaningless.
And this sums up the essential problem.
We just don't know how much shale gas there is in the UK.
At the inaugural meeting of the new All Party Parliamentary Group for Unconventional Oil & Gas, which I chair, Energy Minister Michael Fallon confirmed that the long awaited British Geological Survey (BGS) report on shale gas resources will be published before 18th July.
However, he also disappointed many of us by revealing that the report will only cover the Bowland shale.
Updated estimates, covering other parts of the UK, won't be published until later.
Leaked reports a few months ago suggested that the BGS now estimates a total UK resource in excess of 1,300 tcf, but we will have to wait a little longer to learn if that is true.
What is clear, however, is that companies like iGas and Cuadrilla who hold the licences are confident there is a lot of gas there.
Confident enough to be investing millions of pounds looking for it.
Whetting Investors' Appetites
Other developments to whet the appetite of shale gas watchers in the last few weeks include a new report by the Institute of Directors (IoD), rumours of a major investment in exploration company Cuadrilla, and a very pro-shale gas European Council statement from the Prime Minister.
The IoD report was launched in Preston a few weeks ago and for the first time it gave us a flavour of what a UK shale gas industry might look like.
In an impressive 244 pages of detailed analysis the report concludes that just one hundred shale pads could create an industry supporting 74,000 direct and indirect jobs.
By 2030, the IoD's central scenario suggests that up to a third of our peak gas demand could be met by domestic shale gas, offsetting some £8bn (€9.4bn, $12.4bn) of potential gas imports.
With too many shale gas supporters looking covetously at the United States and extrapolating wholly unrealistic potential outcomes for the UK, it is very welcome to have such a sensible and well-researched contribution to the debate.
Hurdles to Overcome
The Cuadrilla rumour, which has not been confirmed, is that Centrica may be on the verge of buying a stake in Cuadrilla's Bowland shale licence.
If this is true, then this would represent a major vote of confidence in the fledgling UK shale gas industry, and a big step towards 'normalising' shale gas exploration.
Until now the UK shale gas story has been one of small companies people have barely heard of. I know that a number of larger players are watching closely, but a move like this by Centrica would represent the first large player to step up to the plate and invest in UK shale gas.
I don't doubt they will not be the last.
Finally, the Prime Minister made a statement to the House of Commons last week on the recent European Council and called specifically to discuss energy policy and tax evasion.
EU leaders made a series of very pro-shale gas statements which are likely to reassure investors.
Addressing MPs, the Prime Minister said "we also put down a marker to get rid of unnecessary regulation in making the most of indigenous resources such as shale gas."
"Europe has three quarters as much shale as the United States, yet while the Americans are drilling 10,000 wells a year, we in Europe are drilling fewer than 100. We must extract shale in a safe and sustainable manner, but we have to do more to ensure that old rules designed for different technologies do not hold us back today."
I have said in the past that the triumvirate at the UK national government level is all behind shale gas - Department of Energy & Climate Change, Department for Environment, Food and Rural Affairs and the Treasury.
It appears we can now add the European Union to that list.
We still have a number of hurdles to overcome before we can even move from the exploratory phase to the development phase.
But if I were a betting man I wouldn't be putting my money on the UK shale gas story ending any time in the near future.
Dan Byles MP sits on the Energy & Climate Change Select Committee, and chairs both the All Party Environment Group and and the All Party Parliamentary Group for Unconventional Oil & Gas