A former London student who joined Islamic State (Isis) in Raqqa has said the militants want to carry out spectacular synchronised attacks on the UK and in Europe after returning from the Syrian battlefield. It comes as it was revealed that the so-called mastermind behind the Paris terror attacks, Abdelhamid Abaaoud, had photographs of Birmingham's Bullring shopping centre on his mobile phone.
Harry Sarfo, a 27-year-old, German national who was registered at a British address in Enfield north London, between 2007-2012, reportedly moved to the UK after becoming involved in petty crime in the German city of Bremen. He is said to have enrolled at a technical college whilst in the capital.
He was said to have converted from Christianity to Islam during his time in London. He spent time in the Isis (Daesh) stronghold of Raqqa earlier this year, before being arrested by German police on his return to Germany. Sarfo then told the German authorities that IS commanders are asking new recruits to be prepared to return to Europe to help conduct attacks on their former homelands.
British Prime Minister David Cameron says that UK security forces have foiled up to seven planned terror attacks this year. It also understood that IS have set up a "international attacks unit" to carry out similar atrocities like those that killed 130 people on the streets of Paris this year.
"They want something that happens everywhere at the same time," Sarfo was said according to Der Spiegel, the German news magazine, under the name Harry S in accordance to German law, says the Mail on Sunday. He was apprehended in July, on his return to Germany after appearing in an Islamic State execution video, and now stands accused of membership of a terrorist organisation.
Sarfo is alleged to have travelled to Mecca on pilgrimage with at least one other British Muslim last year. In Raqqa, Sarfo says he met two German-speaking jihadists who have links to British expats including Reyaad Khan, 21, from Cardiff, and Abu Rahin Aziz, 32, from Luton.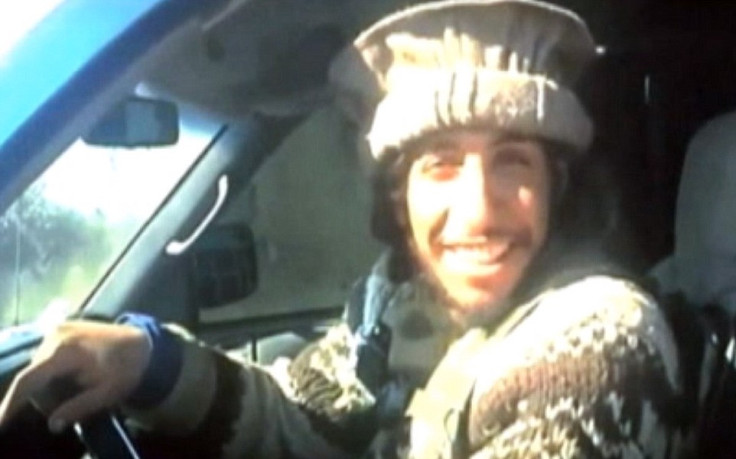 On 20 December it was revealed by West Midlands Police that Abdelhamid Abaaoud, who orchestrated the Paris attacks, had a picture of Birmingham's Bullring on his smartphone. It was found with other pictures of "key and sensitive sites" in the city.
The Bullring welcomes almost 40 million shoppers a year and is Birmingham's most popular tourist attraction. Last weekend, West Midlands Police took the rare step in issuing a public statement to dispel rumours that the shopping centre will be subject to an attack.
Abaaoud, who is from the now infamous Molenbeek district of Brussels, is said to have visited the UK in August. A number of young British Muslims have left Birmingham to join Daesh including Rabah Tahari, 44, who is of Algerian origin who used to live near Bordesley Green, and Junaid Hussain, from the King's Heath area of Birmingham, who was killed in a US drone strike in Syria in August.