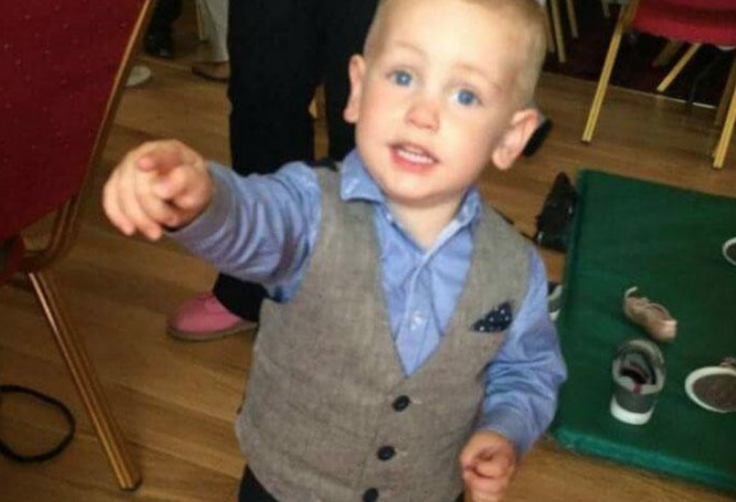 A two-year-old has died in hospital five days after choking on a grape in a Pizza Hut restaurant in Hartlepool. Jacob Jenkins stopped breathing for around 30 minutes after the fruit became lodged in his throat on Friday (9 October). He was rushed to the Royal Victoria Infirmary in Newcastle, where he was placed in an induced coma.
His parents, Abigail Wilson and David Jenkins, decided to turn off his life support on Wednesday (15 October), at the exact moment hundreds of well wishers released yellow balloons on Seaton Carew seafront in support of the family. "Me and David want to thank every single person for the support over this awful last few days", Ms Wilson wrote on Facebook.
"Jacob has gained his Angel wings at 7pm as you all set off your balloons. There was nothing else that could be done for Jacob and as hard as it was we chose that time because we knew he would be in thousands of people's minds at that moment."
A GoFundMe page set up to support his family has raised more than £11,000. A recent post from a friend of the family reads: "His parents now need time to grieve properly and come to terms with losing their baby boy. It is now with a heavy heart I write that this fund will now go towards Jacob's funeral costs and gives the parents a bit of space to not have to worry about going back to work for the foreseeable future."
A spokeswoman for Pizza Hut said: "As a mark of respect and in light of the tragic death of Jacob Jenkins, we have removed grapes from our menu with immediate effect. The well-being of our guests is always our number one priority, and our hearts go out to his family."