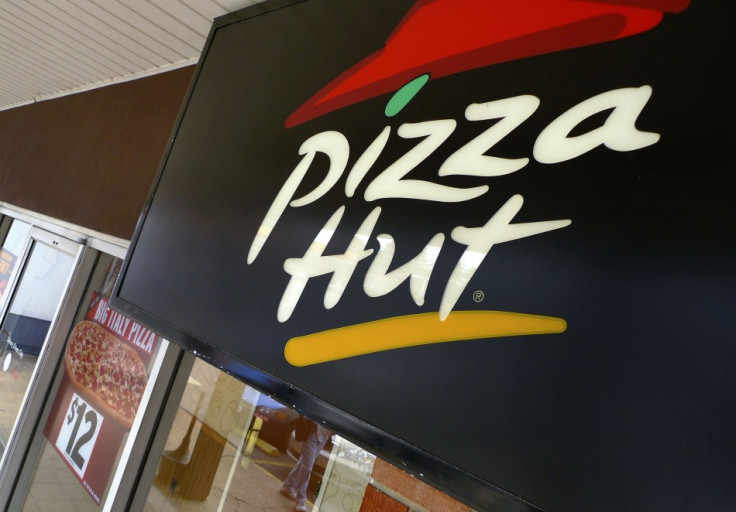 An online Pizza Hut delivery service came to the rescue of a woman in Florida who was being held hostage at knifepoint by her boyfriend.
Cheryl Treadway placed an online order on 4 May and left a message under the comments section seeking help from 911 for being held hostage at her home in Highlands, Florida.
"Please help! Get 911 to me," Treadway wrote under the comments when ordering from a nearby Pizza Hut.
Upon citing the out of ordinary comment, Pizza Hut employees notified the Highlands County Sheriff's Office, who went to the delivery address.
Restaurant manager, Candy Hamilton, said, reported WFLA news: "We've never seen that before. I've been here 28 years and never, never seen nothing like that come through."
When Lieutenant Curtis Ludden arrived at the location, Treadway notified him that her boyfriend, Ethan Nickerson, 26, was holding her two children hostage.
"His first words were, of course, 'I'm not coming out because I know I'm going to jail,'" said Ludden.
After some convincing, Ludden managed to talk Nickerson into coming out. Nickerson was arrested and charged with aggravated assault with a weapon. Authorities believe he was high on meth when he held the women and her children hostage.
Police Chief Deputy Mark Schrader hailed Treadway's quick thinking, along with his department's fast response to the woman's call for help.
"I don't know if I ever would have thought of it. I mean it's just something that she did so naturally. The boyfriend never knew about it until he saw us coming around the corner," said Ludden.
"It's moments like these in law enforcement that you get to help people actually that makes you feel good."