UK voters have rejected the notion of either the Scottish National Party or Ukip entering a coalition with the Conservatives or Labour in the event of a hung parliament after the general election.
A poll by Tory peer Lord Ashcroft found 61% of respondents said they would be unhappy at the prospect of Nicola Sturgeon's party forming a power-sharing deal and assuming some control over the levers of power in Westminster. Meanwhile, almost a third (31%) said they would welcome a coalition involving the SNP.
The poll of 1,003 adults also found 57% of respondents were against Ukip taking part in government in comparison to 36% who would be happy with Nigel Farage's party entering a partnership at Number 10.
The rise of the SNP threatens Labour and Liberal Democrat seats north of the border and raises the possibility of the nationalists playing a key role in forming a government in the event that no one party commands an overall majority.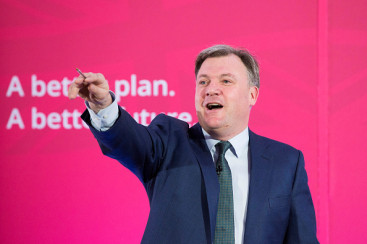 Shadow Chancellor Ed Balls has ruled out forming a coalition with the SNP. "The SNP have said they don't want a coalition. It's not part of our plans. We don't want one, we don't need one, we're not after one," he said.
Prime Minister David Cameron said a Labour/SNP partnership would be the worst possible outcome at the election because the Scottish nationalists want to "break up the country".
Launching Ukip's election campaign in February, Farage ruled out entering into a coalition with any of the three main Westminster parties, adding the caveat: "We will only do a deal with anyone on the condition that there is an in/out referendum on the EU."
During an interview on ITV TV show Loose Women, Farage predicted Ukip would win at least 10 seats at the election.