UK Votes: London Mayoral candidate Sadiq Khan apologises for 'Uncle Tom' Muslim jibe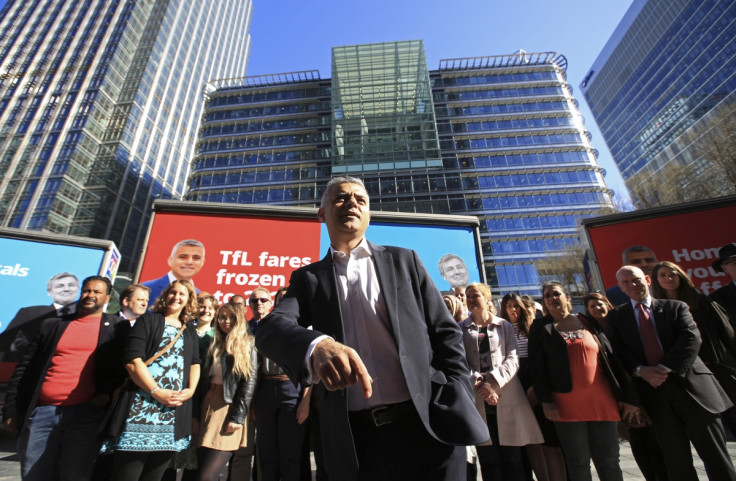 Labour Party London Mayoral candidate Sadiq Khan has apologised for dismissing moderate Muslims as "Uncle Toms" in a 2009 interview. The term is regarded as racially offensive.
In the interview, with Iranian TV channel Press TV, Khan, then a minister in Gordon Brown's government, was asked about strategies for combating radicalism and said: "The point is, you can't just pick and choose who you speak to, you can't just speak to Uncle Toms."
The phrase, from the 1852 novel "Uncle Tom's Cabin," was originally used to denigrate a black person who betrayed their own race and sided with white oppressors during the era of slavery. In appearing to suggest that moderate Muslims are somehow betraying the Islamic faith, Khan leaves himself open to further claims by the Conservatives that he has links to Islamic radicalism and that his party is not tackling anti-Semitism.
The election takes place on Thursday 5 May in which Labour is expected to do badly across the country but in London, Khan has a 12-point lead over Conservative rival Zac Goldsmith. However, the last thing Khan needs is to be embroiled in another row about race and religion.
Asked by ITN if "Uncle Tom" was a racial slur, Khan said: "It is and I regret using that phrase. The context was me trying to encourage everyone to get involved in government consultations. I was a minister at the time. It was wrong and I regret it."
However Conservative rival for the Mayoral election, Zac Goldsmith responded: "It's classic Sadiq Khan that you're always trying to ride two horses, saying one thing to one audience, say another thing to another audience. He has to answer these questions."
In the House of Commons during Prime Minister's Questions, David Cameron asked why Khan had shared a platform with "extremist" Imam Sulaiman Ghani. However Jeremy Corbyn retorted that Ghani is a Conservative supporter. The imam seemed bemused by claims he supported Isis or the execution of homosexuals. Interviewed by Sky News Ghani said he had spoken out against the terror group.
© Copyright IBTimes 2023. All rights reserved.