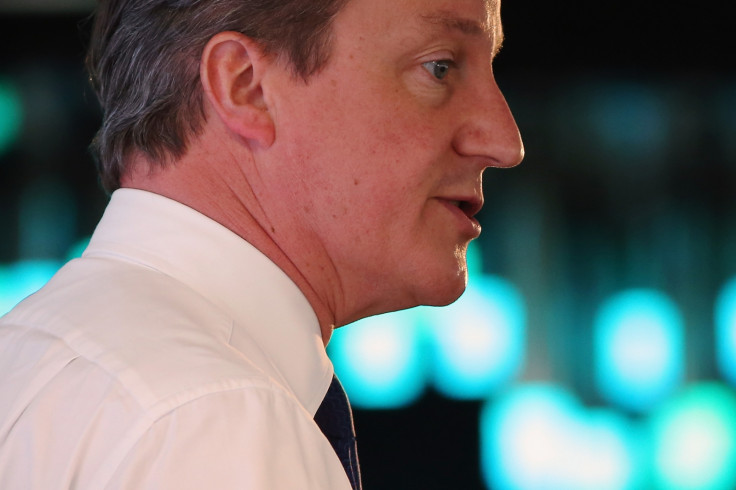 Young British Muslims are being attracted to the "poisonous" ideology of groups like the Islamic State (Isis) because of a "glamorisation" of terrorism, David Cameron will warn.
The prime minister, who is set to speak in Birmingham later today (20 July), will also argue that a failure of integration has led to around 700 UK citizens joining the jihadi militant group in Iraq and Syria.
"For all our successes as a multi-racial, multi-faith democracy, we have to confront a tragic truth that there are people born and raised in this country who don't really identify with Britain and feel little or no attachment to other people here," Cameron will say.
"So when groups like Isis seek to rally our young people to their poisonous cause, it can offer them a sense of belonging that they can lack here at home, leaving them more susceptible to radicalism and even violence against other British people to whom they feel no real allegiance."
"This is what we face: a radical ideology that is not just subversive, but can seem exciting, one that has often sucked people in from non-violence to violence, that is overpowering moderate voices within the debate and which can gain traction because of issues of identity and failures of integration."
The prime minister will deliver the warning in the West Midlands, the Press Association reports, as he launches a probe into how to boost "opportunity and integration" in British Muslim communities.
The review will be headed by top civil servant Louise Casey, a former director of the homelessness charity Shelter and director general of the government's Troubled Families programme.
"Like so many ideologies that have existed before – whether fascist or communist – many people, especially young people, are being drawn to it," Cameron will say.
"We need to understand why it is proving so attractive. Some argue it's because of historic injustices and recent wars, because of poverty and hardship. This argument, the grievance justification, must be challenged."
The speech will come after the prime minister said his government was committed to destroying Isis alongside the US.
But the Tory leader also told NBC that he would "have to take my parliament with me", suggesting Cameron plans to hold a vote in the House of Commons on British intervention against Isis in the near future.
"We're talking and discussing at the moment, including with the opposition parties in Britain, what more we can do. But be in no doubt, we're committed to working with you to destroy the caliphate in both countries," he said.
Cameron faced a defeat in the Commons two years ago when MPs voted against his proposal to launch RAF air strikes on Syrian government forces.
But the prime minister now has a majority, albeit slim, and is expected to call for attacks against Isis targets rather than forces loyal to Bashar al-Assad.