Isis sets up training camp near isolated Bosnian village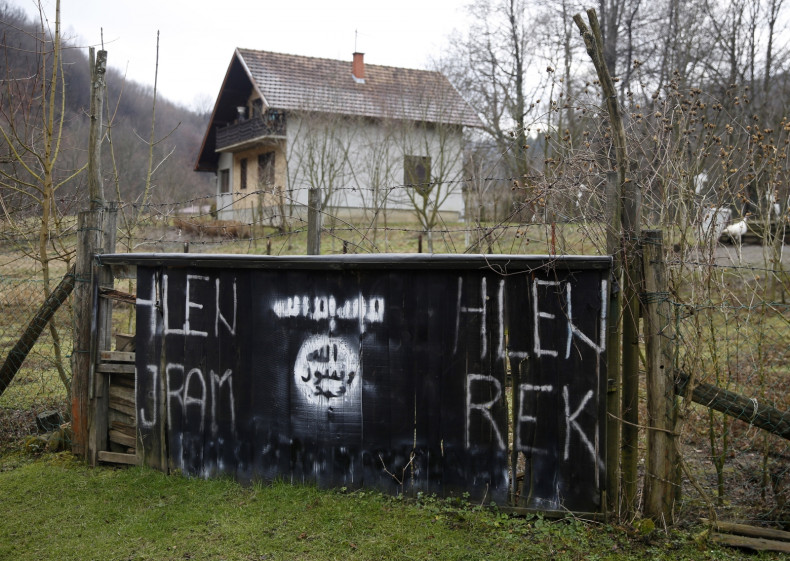 Islamic State supporters have bought properties in an isolated Bosnian village, which it is feared could be used to launch terror attacks in the West.
A number of IS fighters trained in the woodland village of Osve are believed to have travelled to Syria to fight for Isis, and five have been killed, according to an investigation by the Sunday Mirror.
"From this village a large number of people went to Syria and are going constantly," counter-terrorism expert Dzevad Galijasevic said.
"The chosen location of some of the properties is on a hill, where there is no possibility to approach without being seen. It is clear that the source of the terrorist threat is right there. It is a major threat.
"There is no one there who isn't ready to respond to the summons to jihad."
The village is located 60 miles from Sarajevo, and six miles from the town of Maglaj.
Among the extremists who has bought land in the area is radical preacher Harun Mehicevic, who fled Bosnia during the Yugoslavian civil wars and moved to Australia, and extremists Jasin Rizvić and Osman Kekic, who are both now believed to be fighting for Isis in Syria.
Muslim radical Izet Hadzic, who was recently arrested by Bosnian security services, is also believed to have a property in the village.
Kristina Jozić of Bosnia-Herzegovina's State Investigation and Protection Agency (Sipa), told the paper that the village had been placed under surveillance following a raid earlier this year.
Bosnian police also raided the village of Gornja Maoča in January, after the Isis flag was pictured being flown over buildings in the town and painted onto fences and buildings.
Residents at the Wahhabist (an extremist Muslim sect) community said that they had no links to IS, and those responsible for the flags had left.
In June, IS released a new propaganda film targeting Bosnia-Herzegovina, in which Bosnian militants called on their countrymen to join IS in Syria, or launch attacks closer to home.
"If you can, put explosives under the cars, in their houses, all over them. If you can, take poison and put it in their drink or food. Make them die, make them die of poisoning, kill them wherever you are. In Bosnia, in Serbia, in Sandžak [a region in south-west Serbia]. You can do it," declares one militant in the 20-minute film.
A recent report by the Atlantic Initiative thinktank found that 156 Bosnian men and 36 women had travelled to Syria to join IS, along with 25 children. The study found that 48 men and three women have returned from Bosnia.
The authors found that a lack of coordination between law enforcement services and the absence of a viable anti-terror strategy left Bosnia exposed to IS influence.
With unemployment rates of 63% among young Bosnians, it said that that many were exposed to the lure of jihad.