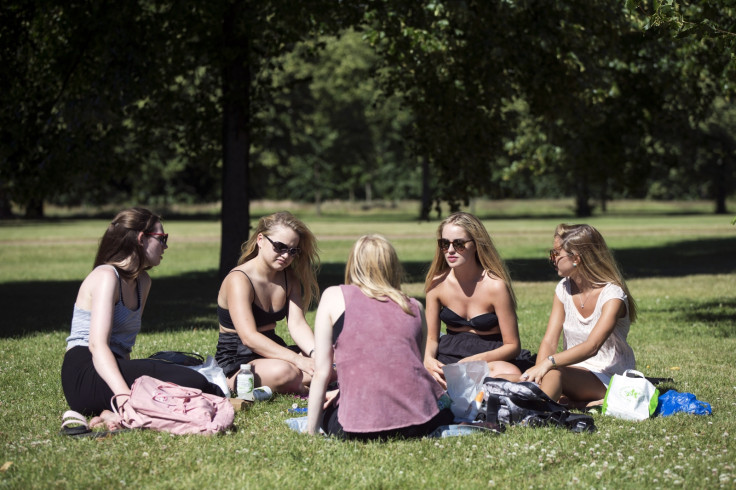 The UK is finally set to see some real summer weather, with temperatures expected to soar to 28C within days. The south east of the country will see highs of 25C over the weekend, before rising to 26C on 18 July and a staggering 28C on 19 July.
The heatwave conditions come after weeks of on and off rainfall and thunderstorms across the country, with many questioning whether the UK would see any warm weather this summer. On 12 July, torrential rain sparked weather warnings in the south east and forecasters feared that the rest of July would see below-average temperatures.
At the time, a spokesperson for the Met Office told IBTimes UK: "The current forecast is for temperatures to drop a little as we go into next week, to around or a little below average for the time of year. Through the rest of July and into the first part of August, whilst there will then be some interludes of warm and humid conditions – especially in the southeast – temperatures should average out near or just below average."
The average maximum temperature for July is 23.4C for London, which means that next week's temperatures will be nearly 5C above the average. The overall maximum average for the UK in July is 19.4C.
Temperatures further north this weekend will also see some warmer weather, with highs of 19C in northern England and 17-18C in Scotland. However, the south-east is expected to see the best of the summery conditions.
The highest-ever temperature recorded for the month of July was on 1 July 2015, when temperatures reached 36.7C in London. Forecasters don't believe that temperatures will rise to that number this month.
While southern parts of the country enjoy the sunshine in early parts of next week, northern areas of the UK are expected to see unsettled spells. Bands of rain and occasional strong winds are expected for many in the north, interspersed by some drier and sunnier spells, with the wettest conditions in the north west. There is also a slight chance of thunderstorms in some parts of the south.