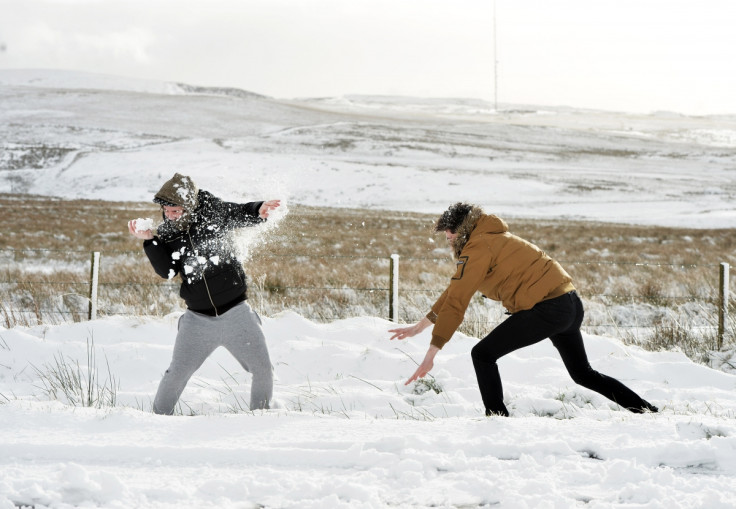 Parts of the UK are set to be colder than Iceland this week as temperatures plummet to below freezing across the country. Forecasters are predicting that snow could fall in many southern areas by midweek.
Snow and ice warnings were issued on 14 February for most of the eastern region of the country. Forecasters warned that northern and eastern parts of Scotland were most at risk of heavy snowfall, with accumulations of up to 2cm expected on low ground. On 13 February night the coldest night of the year was recorded, with temperatures dropping to -14C in Braemar, Scotland.
During half-term week night-time temperatures are expected to drop to lows of -7C in some rural areas, with most areas struggling to rise above freezing. Nighttime temperatures in London and the south-east region are expected to drop as low as -3C on 15 February. Forecasters are warning of harsh frosty conditions in the mornings and urging the public to remain cautious while driving.
The maximum daytime temperature on 15 February is 7C, however, the Met Office has said that windy conditions are likely to make it feel as cold as -3C. Conditions remain stable and dry during the start of the week but this is not expected to last. A yellow warning for rain has been issued for 16 and 17 February in parts of Scotland. This might turn to snow over higher ground, with the wettest and windiest weather likely to be over Scotland and Northern Ireland.
A chief forecaster for the Met Office said: "Outbreaks of rain, reaching north-west Scotland on Tuesday morning, will spread southeast during the afternoon, becoming heavy at times. The rain will be accompanied by a gale or severe gales, with gusts of 50-60mph."
However, conditions are expected to change drastically by the end of the week. London and the south-east will see temperatures rise to as high as 12C by the weekend, with large parts of the country seeing highs of 10-11C. Scotland will be slightly colder, however, even here temperatures are expected to rise to 8C after the bitterly cold week.