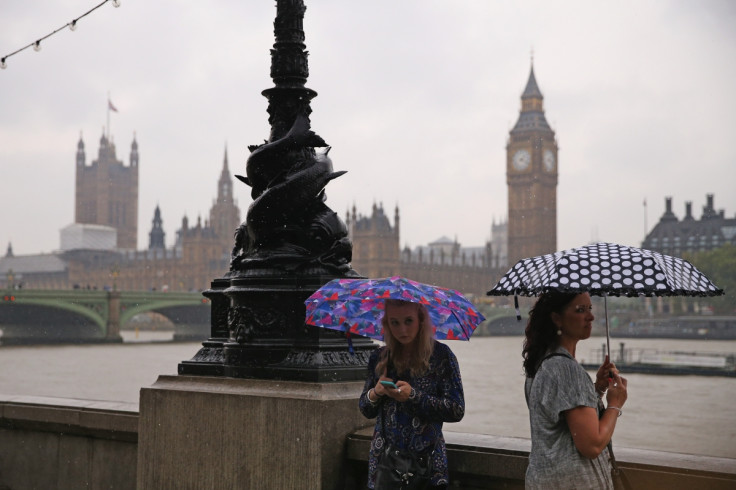 The UK is expected to see a change in the weather from 18 August onwards, with the heatwave conditions blowing away and giving rise to unsettled conditions. Forecasters have predicted that a frontal system is likely to bring some rain, which could be accompanied by thunder at times.
Conditions in the far north and north-east of the UK are expected to remain warmer and brighter until the weekend, while the rest of the country sees gloomier weather as early as Thursday. The weather outlook is sure to disappoint Britons, who had been geared up for highs of 30C this week.
Chief Meteorologist at the Met Office, Paul Gundersen, said: "It does not look like the fine spell will last into the coming weekend. From Wednesday (17 August) onwards there will be a gradual change to more unsettled conditions from the south-west, particularly at the end of the week."
Earlier in the week, forecasters admitted that predictions of a heatwave for the UK would not be coming true. The Met Office noted that the airflow had changed and was coming from a south-easterly direction, rather than the southerly direction that brings warmer air from Spain and north Africa.
Temperatures reached its highest for the week on 16 August at 24C. Britons were warned to take caution as UV rays reached high levels and concerns of water shortages spread, forcing Thames Water to an additional 450 million litres of water in advance.
Gundersen said: "The first half of the week will be fine for most of us with plenty of warm sunshine and temperatures reaching the mid to high 20sC, though 30C is no longer expected."
The low pressure system coming in from the Atlantic will mean that most of the UK will see unsettled rain patterns over the weekend, leading to a few days of contrasting weather. However, the mix of fine weather and changeable conditions means that there is still the possibility of some sunshine in parts of the country.
Director of VisitEngland, Patricia Yates, said: "Record numbers of Brits have been taking holidays at home and with so much going on this summer it's another fantastic week to get out and explore the huge range of quality destinations and events on offer across the country whether on a seaside, countryside or city-break."