UK weather: Met Office warns of bursting water pipes as 'winter freeze' approaches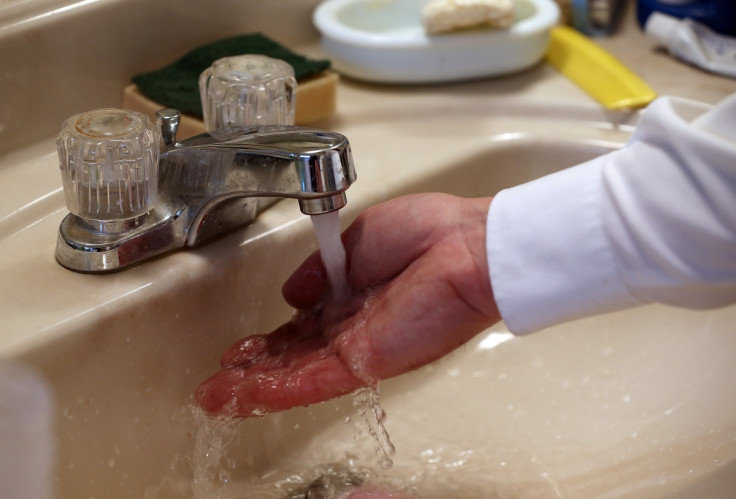 As Britain braces for winter months, the Met Office has warned that freezing temperatures could lead to burst water pipes and extensive water damage. Homeowners have been alerted that the problem can easily be diverted in most instances if people are aware of how to turn off their water.
As part of their 'Get Ready For Winter' campaign, the Met Office released a series of guidelines on what people should do in the case of a pipe bursting. The weather service teamed up with WaterSafe, an online directory for plumbing businesses who are trained in the regulations for working with drinking water pipes.
"Knowing where to turn your water off can be vital in the winter," Colin Stainer, WaterSafe plumbing and heating engineer, wrote for the Met Office's campaign. "Water pipes can freeze and burst and waste pipes can freeze and cause basins to overflow if taps are dripping or running – all leading to floods and winter blues if you don't know how to turn your water off quickly."
Although the past few winters have been relatively mild, forecasters are predicting this winter to be '"he coldest winter in 50 years". Some experts have feared a repeat of 1963, when the worst when in history saw temperatures drop to -20C in January. Stainer warned that if we were to see similar conditions this year, homeowners should be prepared for pipe bursts as temperatures drop to anything near -10C.
The engineer advised people to check where their stop tap is and to ensure that it is working ahead of the freezing conditions. He also said that it is useful for people to insulate vulnerable pipes, as well as get their boilers serviced to avoid any potential bursts. While most modern boilers now have frost protection built in, Stainer suggested asking your heating engineer to ensure that yours is fitted with one. This ensures that if the temperature drops to 5C, the boiler turns itself on automatically to stop it from freezing.
Stainer said: "In the past I have seen houses freeze and pipes burst, especially in roof spaces and garages, causing extreme damage, especially when it is very windy."
People planning on leaving town for the Christmas holidays are advised to remain vigilant over what might happen while they are away from home. Apart from getting a neighbour to check in on the house occasionally, Stainer also suggested: "If you are going away, leave your central heating on as normal and put the room thermostat at 14C."
While pipe bursts inside homes can cause a lot of damage, there is less risk of this these days as most homes are now better insulted and have double-glazed windows. Stainer noted that the most common problem in the winter occurs outside the house with freezing garden hose taps. To avoid this, Stainer recommends turning off the inside tap that controls the one in the garden and leaving the outside tap open until spring.
In the case of a pipe burst or leak, people are urged to lessen the damage by filling a pan or bucket with hot water before turning off the stop tap, the boiler, and immersion heater. All taps must then be opened – both hot and cold – to relieve the pressure. The Met Office advises people to call their plumber in the earliest possible instance, even if the water stops running from the burst pipe.
© Copyright IBTimes 2023. All rights reserved.