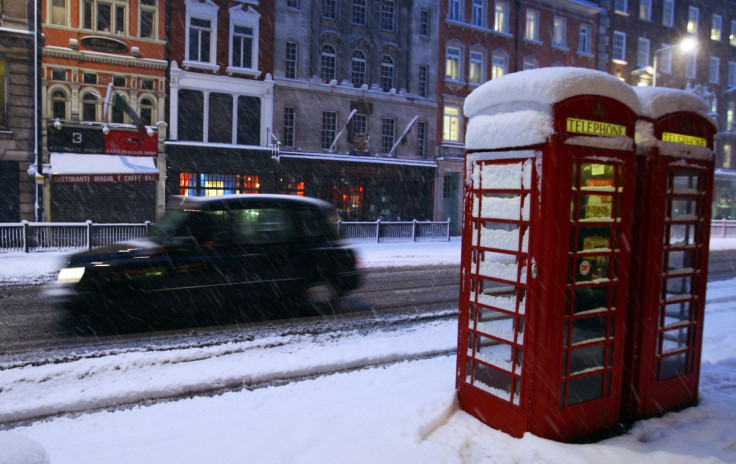 Flurries of snow could be set to hit London this weekend (5-6 March), with parts of the UK seeing up to six inches of covering.
The Met Office has issued a yellow alert for snow and ice across London and the south east of England for the afternoon of Friday, 4 March to the morning of Saturday, 5 March.
Forecasters predict that the heaviest snow will be in areas of Scotland, with the highlands set for snow on the evening of Wednesday 2 March, accumulating over the coming five days.
London meanwhile, may see snow from Friday evening (4 March) with the Weather Channel showing a mix of rain and snow showers for the capital, with temperatures hovering around 8 degrees during the day and dropping to 1 degree or lower at night.
The colder weather is part of a wintry snap, with gusty winds and rain brought in by Storm Jake, which hit the UK on Tuesday 1 March, particularly affecting the north of the country.
In its weekend outlook, the Met Office predicted that the weather would be 'cold and unsettled' through the period, adding it would be "cloudy with some rain or sleet possible Friday, ahead of a more showery set-up into the weekend on a raw-feeling north0easterly wind." It will also see icy, sleet and noticeably colder weather than in the past few weeks, although Jake is not expected to linger for long.
Any areas that don't see snowfall this weekend may not be waiting much longer for covering, with predictions that the end of March could bring a 'white Easter', making up for the lack of a white Christmas in the country.