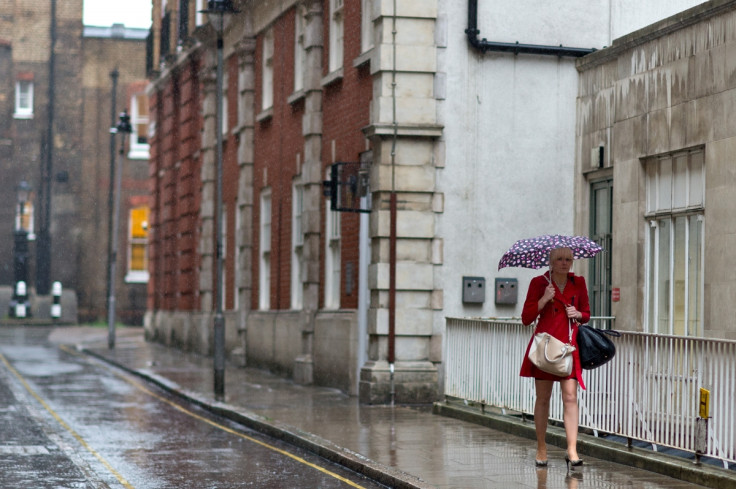 After a bitterly cold week, the UK is set to see temperatures rise over the weekend. An Arctic blast is due to leave the air, bringing temperatures as high as 14C in the south-east, Wales and the Midlands.
Icy cold weather has dominated the country in recent days, resulting in severe weather warnings for ice and snow across the UK. On 19 February commuters in most parts of the country were warned of icy conditions during rush hour after freezing temperatures overnight. However, temperatures are expected to slowly rise as the day progresses. By evening, the south-east will see temperatures as high as 9C, contrasting sharply with the morning's 3C low.
By 20 February the UK will warm up significantly, bringing highs of 14C to the south. While a north-south divide will see temperatures in the north of England and Scotland closer to 7C, this is still a sharp rise from the freezing conditions witnessed during the week.
Despite the warm weather, a band of rain will creep its way in from the west over the weekend, bringing gloomy conditions for much of the UK. Wales and central parts of Britain will see particularly wet conditions, while Scotland and Northern Ireland are expected to have blistery wintry showers, with the possibility of snow on higher ground. The southeast will escape the worst of the wet weather, however, even here patches of rain are expected.
Forecasters have also warned that along with the temperature rise, conditions are likely to become windy across the country. A spokesperson for the Met Office said that spells of rain are likely to be accompanied by gales, turning to severe gales in the northwest. Rain warnings are currently in place throughout the weekend for Wales, northern England and the Midlands.
A chief forecaster for the Met Office said: "After a brief lull on Friday, further unsettled weather is expected to move in from the Atlantic on Saturday morning. The heaviest and most persistent rainfall is expected to occur over high ground, which is likely to be accompanied by strong winds. Please be aware of the potential for low level disruption due to difficult driving conditions and localised flooding of property."
The rain warnings come into effect at midday on 20 February and are likely to remain in place until dusk on 21 February. The start of the week brings sunny mixed with colder spells once again.