Britain will experience a fairly mundane weekend of weather over the Easter holiday. Temperatures will be average for the time of year, peaking at around 12C-15C by day, according to the Met Office.
Showers, particularly in the north, are expected to punctuate the weekend but no regions in the country are expected to suffer a wash-out.
It will be markedly milder than the record breaking temperatures last weekend when sun-worshippers sizzled in highs of 25C.
But families should not be fearful of getting out of the house over the long weekend, provided they take an umbrella for the intermittent showers.
Met Office meteorologist Alex Deakin said: "The weather for the Easter weekend is rather unremarkable – typical April fare you might say. Compared to last weekend temperatures will be much lower but they'll still be around the average for the time of year.
"They'll be some sun and there'll be a few showers. Though not many showers across the south, it has to be said, it will be largely dry conditions there as high pressure will continue to dominate throughout the weekend.
"It's further north where we're most likely to see some outbreaks of rain but even there it'll be showers, it'll be on and off, there'll still be some sunshine.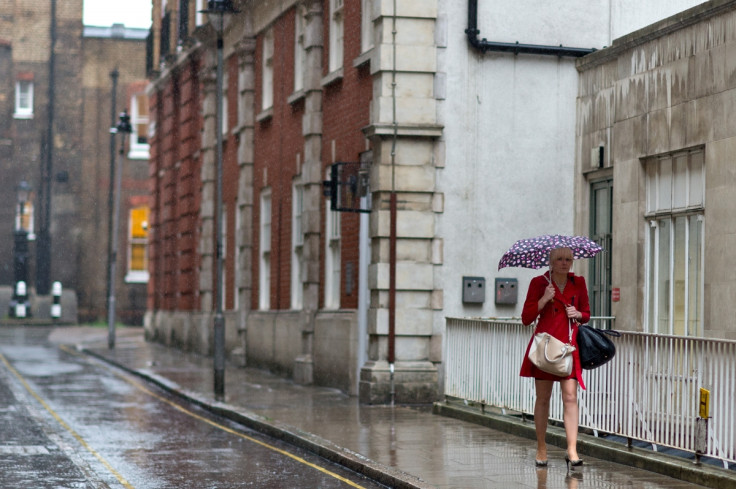 "The pattern remains throughout the weekend, higher pressure to the south, that's where the driest weather will be. Low pressure systems and weather fronts further north.
"If we take a look at what's going on high up in the atmosphere, the jet stream continues to dominate across northern Britain but it's not a dramatic jet stream, there's not a lot of 'oomph' to it.
"There's not a lot of energy, which is why our weather will remain fairly unremarkable throughout the next few days."