In the wake of numerous terrorist attacks across Europe, Metropolitan Police chief Sir Bernard Hogan-Howe has warned the public that an attack on UK shores is inevitable, claiming a successful plot is a case of "when, not if".
"I know that with each new outrage, and especially those on our doorstep on the continent, there is a greater sense of fear that Britain will be the next victim in this wave of mindless mass murder," he wrote in the Mail on Sunday.
"I feel and understand that fear, and as the police officer in charge of preventing such an attack, I know you want me to reassure you. I am afraid I cannot do that entirely," he continued. "Our threat level has been at 'Severe' for two years. It remains there. It means an attack is highly likely – you could say it is a case of when, not if."
On the day as Hogan-Howe's comments were published, an investigation by The Sunday Times revealed details about four "active" terror plots in the UK that are currently being investigated by the police and intelligence services.
"There's four or five cases where there is a sense of a plot, where they are planning and plotting and intending to commit an act of terrorism rather than just being extremists," an unnamed intelligence official reportedly said.
The concerns come following a spike in terrorist atrocities across Europe, including in France and Germany – most of which have been claimed by the Islamic State (IS), also known as Daesh. In one recent incident, a man called Mohamed Lahouaiej-Bouhlel orchestrated an attack by driving a truck into a crowd of people during Bastille Day celebrations in Nice, killing over 80 civilians.
"There's a relentless march towards an attack in Britain. There will be one — I would have said that even before these attacks," a senior government official told the Sunday Times on condition of anonymity.
Richard Walton, former head of Scotland Yard's counterterrorism unit, said the surge in terrorist attacks in recent months was unprecedented. "No doubt about it, we have had an Isis-inspired terrorism surge in the last four weeks," he asserted. "And it is unprecedented. It is unprecedented outside the usual places, such as Baghdad in Iraq and in Syria. It is not the norm."
Despite this mounting atmosphere of uncertainty and danger from an unknown threat, Hogan-Howe said that despite not being able to say with certainly an attack can be prevented, he could offer a degree of "reassurance" to the general public.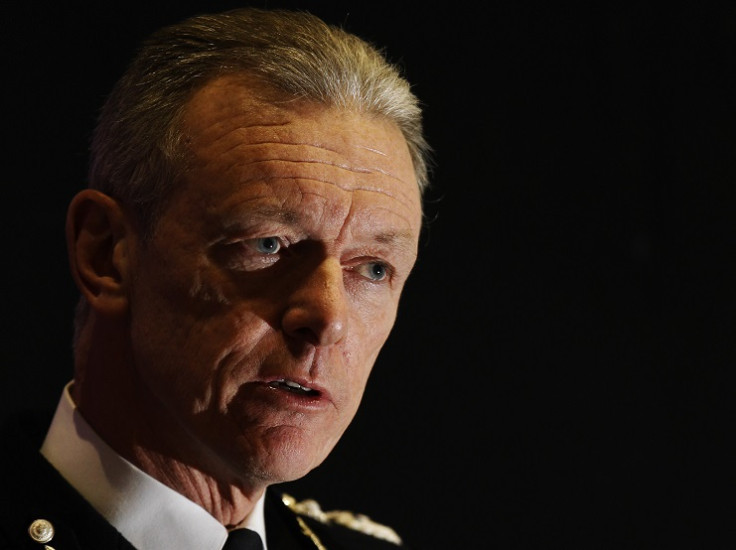 "I don't want to admit that any crime, let alone these kinds of terrorist atrocities, is likely to happen on our watch – but that is what the 'severe' threat level means," he said.
"However, there are lots of things working in our favour. The relationship between MI5, MI6 and our police is a world-beater. It has given us an advantage in intelligence and ultimately foiling plots.
"My team at Scotland Yard co-ordinates the national police effort across the country, working with specialist hubs in other regions. In short, we have a professional, joined-up, national network of intelligence-led investigations."
The Met police chief concluded on an optimistic tone, claiming that London is a vibrant city and calling on its citizens to help "be our eyes and ears against terror".
"We should be positive and relish our freedoms," he said. "Yes, these can feel like dark and desperate times. But defeating terrorism is as much about refusing to be afraid as anything else… We will not become like them. We will not hate. We will not be cowed. And because of this they will never win."