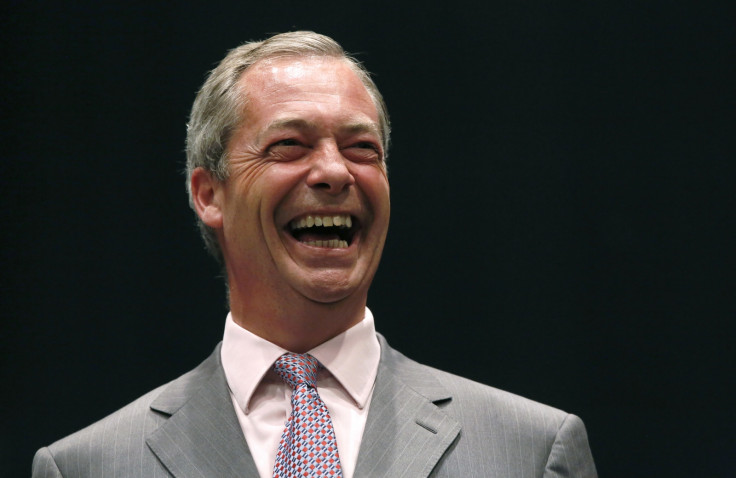 For £9.99 you can get more than 330 pages of Nigel Farage. The Purple Revolution, published by Biteback, offers a glimpse into the Ukip "earthquake" machine.
But it is not an autobiography, rather "the untold story of the journey Ukip has travelled under his leadership, from the icy fringes of British politics all the way to Westminster, where it is poised to claim the popular vote".
The book will be published in March, ahead of the general election, and will disclose what Ukip would be prepared to accept in the event of a hung Parliament, according to Biteback.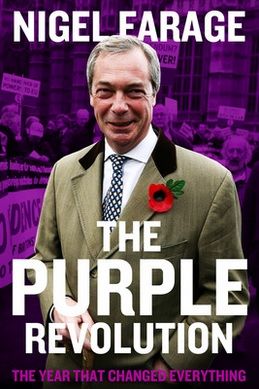 "It tells how the party continues to woo politicians from left and right, and, for the first time, reveals exactly how, over the last few years, Farage and his supporters have ushered in a very English revolution: secretly courting MPs in the tea rooms and wine bars of the House of Lords," the publisher said.
"This extraordinary book takes us beyond the caricature of the beer-drinking, chain-smoking adventurer in Jermyn Street double-cuffs, to describe the values that underpin Farage's own journey; from successful City trader to critic of the European Union and champion of Britain's right to govern itself, revealing his loss of faith in the mainstream parties and his personal vision for a Britain outside the EU."
The book, subtitled The Year That Changed Everything, comes after Farage was controversially named "Man of the Moment" by The Times at the end of 2014, after his party won the European Parliamentary elections in the UK and gained its first MP in the shape of Douglas Carswell.
The title is fairly similar to a book by Farage's Question Time nemesis Russell Brand, who published REVOLUTION in 2014.
In fact, Ukip have launched their own site to attract "the youths" to their cause, called PurpleRevolution.com.
The website includes "Nigel Farage Gold", where the Ukip leader dishes out some Eurosceptic smack talk to the likes of former Prime Minister Tony Blair and President of the European Parliament Martin Schulz.