Ukip rating drops to record low as voters want more than EU policies says Lord Ashcroft poll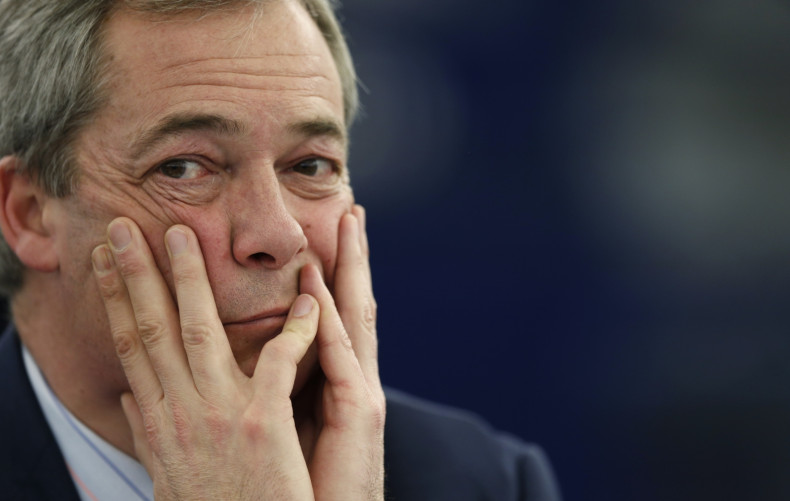 Ukip has seen its popularity drop to its lowest ever level in one national poll as the general election looms.
Lord Ashcroft's latest survey, which questioned 1,000 respondents over the phone between 20 and 22 February, found that Nigel Farage's party dropped five points to 11%.
The research also revealed Labour has a four-point lead over the Tories (32% vs 36%), with the Greens on 8% and the Liberal Democrats on 7%.
Ashcroft, a former deputy-treasury of the Tories, said his qualitative studies found undecided voters wanted to support a party that offers more beyond the European Union (EU) and immigration.
"Most importantly, undecided voters increasingly [and spontaneously] say they know where Ukip stand on immigration and Europe but at a general election they want to vote for someone with more to offer," Ashcroft said.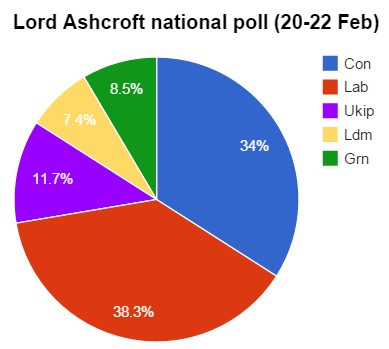 Google
He added: "Some also wonder whether unpleasant or even sinister elements lurk behind the reasonable and entertaining Farage, a suspicion that may have been reinforced over the last few days.
"We will see as further polls are published whether this effect persists in the coming days and weeks."
The data comes days before Ukip's spring conference in Margate, Kent.
On 23 February, Farage announced his party was "committed" to a free NHS paid for by taxes.
Ukip also set out its plans to spend an extra £3bn ($4.6bn) a year on the health service, as well as ending hospital parking charges.
"Ukip is committed to an NHS that is free at the point of access and paid for out of taxation, full stop," Farage said.
"But just because we believe in the NHS, it doesn't mean we can't be critical of certain aspects of it.
"Certainly what we have seen over the last few years is a huge increase in money but not always a compensating increase in productivity."
But Labour has alleged Ukip and Farage want to privatise the NHS and charge patients.
"Farage has made clear that he personally believes in increased NHS privatisation so a single speech cannot hide their real agenda," said Jon Trickett, a Labour shadow minister without portfolio.
"Last month, Ukip's party secretary said the NHS was the 'biggest waste of money in the UK', comparing it to Hitler's Nazi bunker, only to be defended by Nigel Farage."