Outgoing Labour MP for Great Grimsby Austin Mitchell has dismissed comments attributed to him by the Independent on Sunday "as a joke". The paper reported him as saying: "Even if we selected a raving alcoholic sex paedophile we wouldn't lose Grimsby."
Mitchell, who is standing down after representing the constituency since 1977, was said to be retorting to questions about the possible challenge to Labour in Great Grimsby from Ukip, which was narrowly beaten by Mitchell in 2010.
Victoria Ayling, who stood as a Conservative in 2010 but now represents Ukip, was appalled by the comments attributed to Mitchell.
"It's insulting to the great people of Great Grimsby," said Ayling, "and it's exactly the sort of 'take them granted' attitude that is turning people away from the establishment parties. Austin Mitchell has been a respected constituency MP but he's assuming that people don't think very carefully about how they vote. People do think very carefully and I don't like Mr Mitchell insulting the people of Grimsby."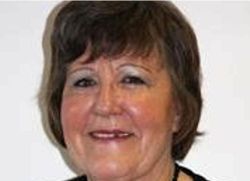 Labour's candidate for Great Grimsby, Melanie Onn, is said to have described Mitchell's comment as "awful". However, Mitchell has blamed a "journalism trick" for the comments.
"If that was said, it was as a joke and I'm not sure I would have phrased it like that," he told the BBC.
Ukip are also unhappy with recent media coverage, including Channel 4's mockumentary Ukip: The First 100 Days, and the BBC's Meet the Ukippers, due to be broadcast tonight, in which district councillor Rozanne Duncan says on camera: "The only people that I do have problems with are negros and I don't know why… but I really do have a problem with people with negroid features, I really do.
"A friend of mine said what would you do if I invited you to dinner and I put you next to [one], I said I wouldn't be there, it's as simple as that, I said I wouldn't be there."
Ms Duncan was expelled from the party for making the comments. Party leader Nigel Farage told the BBC: "Clearly she doesn't have any understanding of the deep offence she has caused by her comments, and we took the right decision."
Meanwhile, the latest Opinium poll for The Observer puts the Conservative Party two points ahead of Labour for the first time since March 2012.
The poll puts the Tories on 35% and, Labour on 33%, putting extra pressure on Ed Miliband, who has appointed former Labour deputy prime minister John Prescott as a climate change advisor.