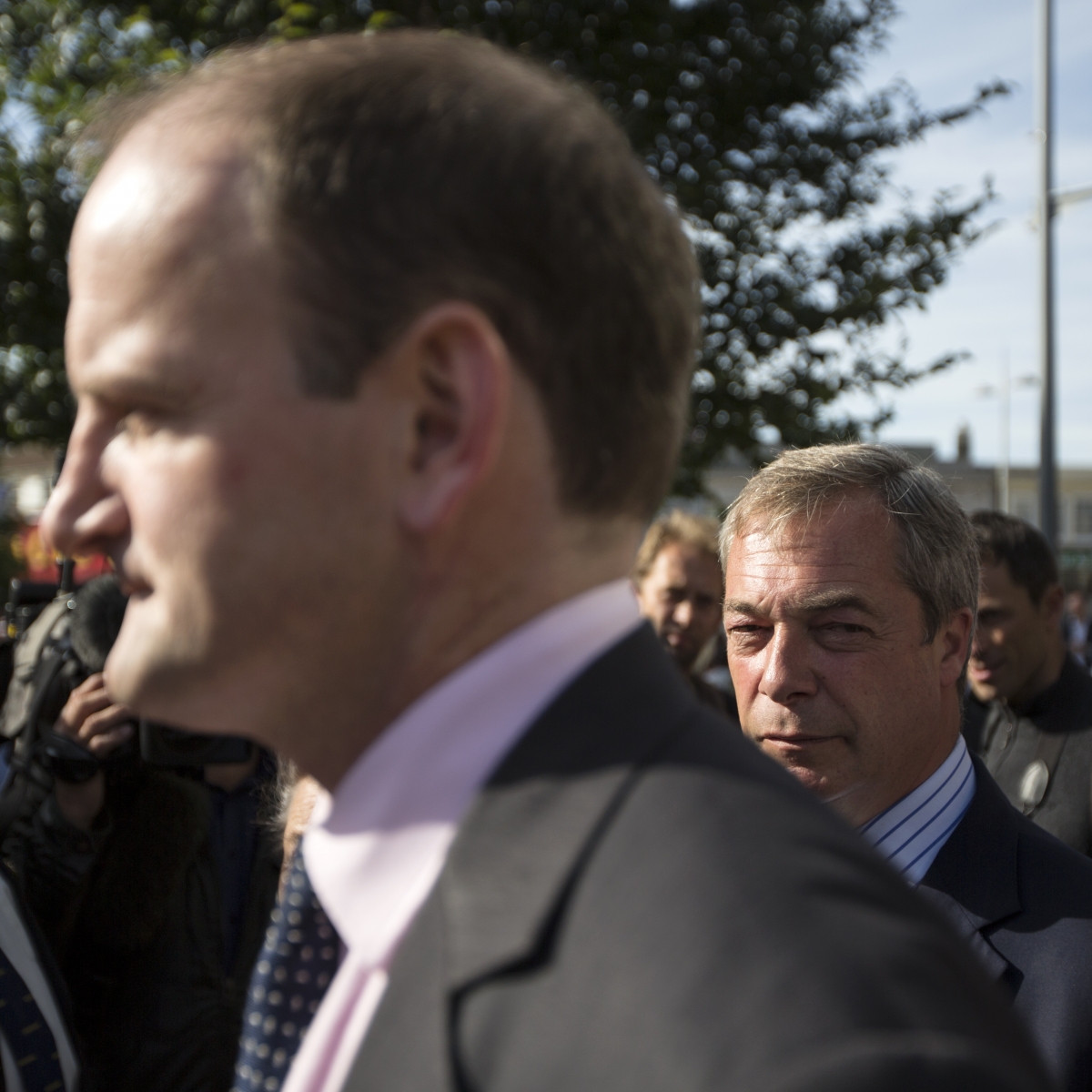 Douglas Carswell, Ukip's sole MP, has said the party needs to replace Nigel Farage as leader if they want to "go the next level". The Clacton MP did not mention Farage by name, but said Ukip needs a "fresh face" in the wake of the crushing Oldham-by-election defeat.
While ruling out a bid for becoming Ukip's new leader himself, Carswell told BBC Essex the party "needs to change gear and to change its management if it's to go the next level and the Oldham by-election to me said, very clearly, that I think we need a fresh face".
Commenting on claims by Farage that Ukip's defeat to Labour's Jim McMahon by nearly 11,000 votes was because the vote was rigged, Carswell said: "Put it this way, I don't want to wake up the morning after the European referendum and hear it was the postal votes."
The by-election in Oldham was hyped up to be a close contest, with Farage himself saying there could be just a few hundred votes in it in the wake of Jeremy Corbyn being elected Labour leader. Carswell believes Ukip now have the chance to "fundamentally transform the political system" without Farage despite the "phenomenal achievement" in growth over the past few years, including winning four million votes at the general election.
"If Ukip becomes that – that optimistic, sunshine, smiley, socially liberal, unapologetically free market party – we will break out from the 13%, we will break out from being the also-rans in Oldham to being the winner," he said.
Responding to Carswell, who defected from the Tory party in August 2014, Farage said he should "put up or shut up". He told the BBC: "It hasn't hit me cold - he has been saying this privately for some months".
Farage announced his intention to resign as Ukip party leader after failing to win a seat at the general election in South Thanet, saying he would have a "summer off" before deciding on his next move. However, the party national executive committee (NEC) rejected his resignation and asked him to withdraw it.