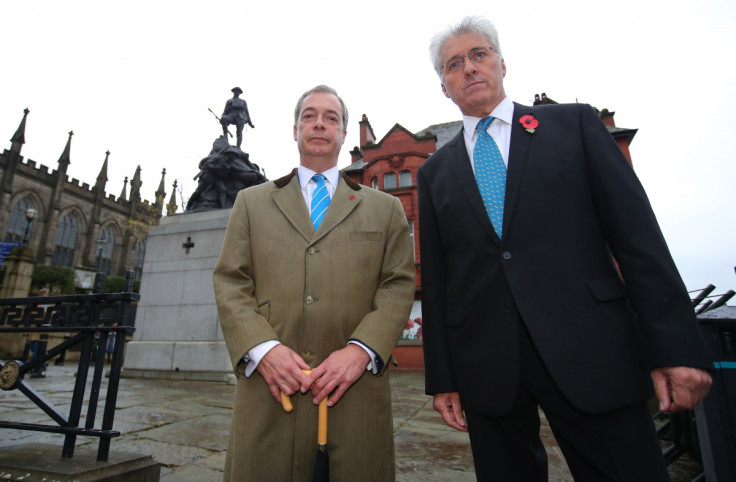 Nigel Farage has dramatically declared that the "electoral process is dead" after Labour stormed to victory over Ukip at the Oldham West and Royton by-election. The Ukip leader said his party would file a formal complaint about what he described as "abuses" of the postal vote system in the Greater Manchester seat.
"I've been involved in 30 by-elections and no result has shocked me quite as much as this one. There was a 15% increase in the number of postal votes yesterday," Farage told BBC Radio 4's Today programme on 4 December.
He added: "[There were] reports of people turning up with bundles of postal votes being delivered on behalf of other people. I'm not saying this would have changed the result, but I am saying that we got a perverse result."
The allegations came hours after Labour's Jim McMahon won the by-election with a majority of more than 10,000 over Ukip's John Bickley. The young Oldham Council leader also unexpectedly increased Labour's share of the vote in Oldham West and Royton to 62.1%.
The result means McMahon succeeds the late Michael Meacher, whose death in October triggered the by-election, as the MP for the North West constituency. Bickley also increased Ukip's share of the vote in the seat to 23.4%, but the contest was predicted to be a much closer run thing.
Farage even told IBTimes UK on 1 December that the result "could well be within a few hundred votes" and Ukip campaigners were privately hoping to take advantage of Jeremy Corbyn's leadership troubles and turn the safe Labour seat into a marginal.
The Labour leader said he was "delighted" by the outcome of the by-election and said McMahon, who backed Liz Kendall during the party's leadership contest, would make "an excellent MP".
"Jim ran a great campaign, focusing on bringing jobs to Oldham and giving every child the best opportunities," Corbyn added.
"By-elections can be difficult for the party holding the seat, and turnouts often low. But to increase our share of the vote since the general election is a vote of confidence in our party.
"It's a clear demonstration that Labour is the party working people trust. Our determination to oppose Tory austerity policies, and our successes in pushing them back on tax credit and police cuts show that Labour is getting results for working people."