Ukraine Asks Nato to Intervene in The Face of Russian Invasion Threat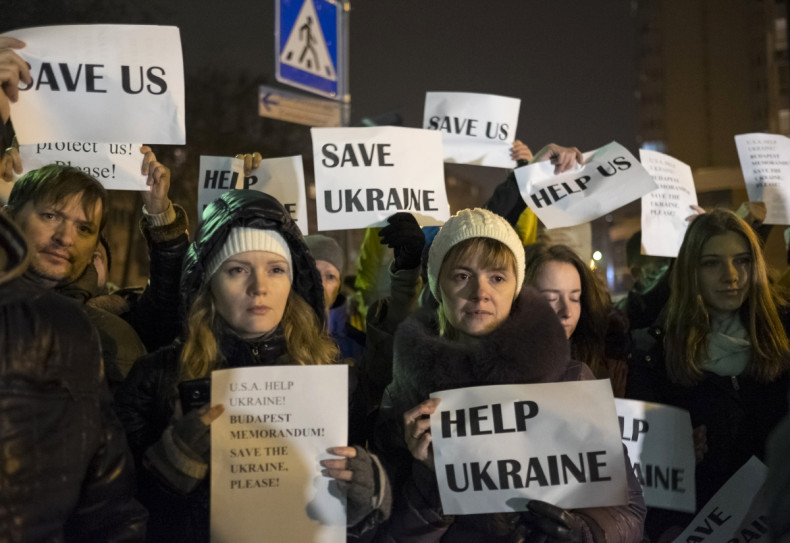 Ukraine's interim government is seeking Nato forces to intervene in the conflict as Russian President Vladimir Putin is reportedly intending to go well beyond securing Moscow's interests in Crimea.
Ukraine has appealed to the trans-Atlantic military bloc for all possible help to counter a Russian invasion in order to protect its territorial integrity.
The plea came hours after the Russian parliament formally authorised military deployment in Ukraine, in what has been called as a response to the spiralling threat against Russian citizens and Moscow's interests in Ukraine.
Ukraine's caretaker foreign minister Andrei Deshchitsa requested Nato to protect the country's nuclear installations.
Nato's key governing organisation, the North Atlantic Council, is set to hold an emergency meeting shortly in the wake of the Russian invasion threat.
Apart from seeking Nato's involvement in the crisis, Ukrainian forces including the army have been kept on full combat alert.
Warning Putin that the unauthorised presence of Russian troops on Ukrainian soil will drag the two nations into a full-fledged war, Ukraine's interim head of state Oleksander Turchinov said security at "strategic facilities" including nucleate sites and airports has been beefed up.
Russian forces have already technically taken control of the semi-autonomous and pro-Russian peninsula of Crimea as Ukraine's personnel looked helpless.
The latest situation has pushed Russia and the west into the biggest confrontation since the Cold War era. The US and the UK have urged Russia to withdraw its forces from Ukraine calling it a clear violation of Ukraine's sovereignty.
US President Barack Obama held a 90-minute telephone conversation with Putin and warned of "great political and economic isolation" if Russia presses ahead with an armed intervention.