Ukraine Makes Nato Membership Move as Russia Crisis Rages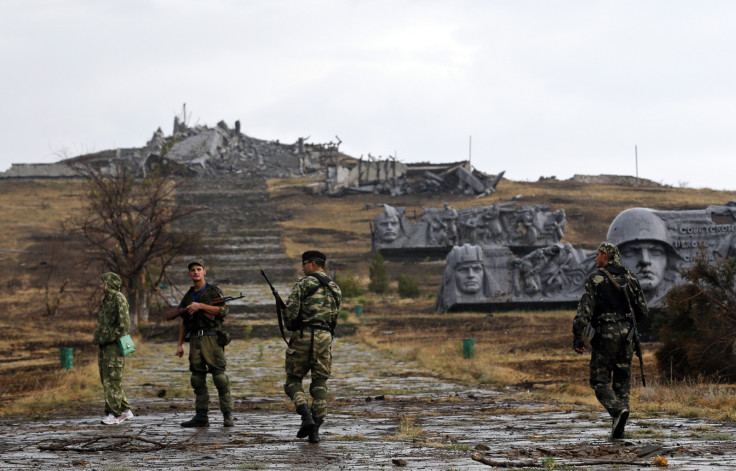 The Ukrainian government said it is working to set the country on a course to join Nato amid the raging crisis in the restive east.
Prime Minister Arseny Yatsenyuk told a cabinet meeting that the government is to put before parliament a bill to cancel the country's non-aligned status.
Yatsenyuk tweeted:
Ukraine first applied to join the US-led alliance in 2008, under the pro-western presidency of Viktor Yushchenko but the request was turn down under a strong pressure from Russia.
As Viktor Yanukovych came to power in 2010, the parliament approved a law stating Ukraine held a non-aligned status, thus preventing the country from entering any military bloc, including Nato. Yanukovych was ousted by a pro-European revolution earlier this year.
Yatsenyuk's words came as Nato held an emergency meeting over the crisis in eastern Ukraine, and a week before the 2014 Nato summit in Wales.
Nato secretary general Anders Fogh Rasmussen accused Russia of illegally deploying troops that have engaged in direct military operations in eastern Ukraine with the goal of destabilising the country.
"Despite Moscow's hollow denials, it is now clear that Russian troops and equipment have illegally crossed the border into eastern and south-eastern Ukraine," Rasmussen said at the end of the meeting called by Kiev.
"This is not an isolated action, but part of a dangerous pattern over many months to destabilise Ukraine as a sovereign nation.
"Russian forces are engaged in direct military operations inside Ukraine. Russia continues to supply the separatists with tanks, armoured vehicles, artillery and rocket launchers. Russia has fired on Ukraine from both Russian territory and within Ukraine itself.
"Moreover, Russia continues to maintain thousands of combat-ready troops close to Ukraine's borders. This is a blatant violation of Ukraine's sovereignty and territorial integrity. It defies all diplomatic efforts for a peaceful solution," he said.
Earlier this week the North Atlantic Alliance released satellite images it said depicted hundreds of Russia troops and self-propelled artillery units moving in a convoy through the Ukrainian countryside.
The fighting between government forces and Russian-backed separatists has so far claimed more than 2,200 lives, according to the UN. Moscow has denied any involvement in the conflict.
If Ukraine was to join Nato, all other members would be compelled to provide assistance against military aggression, as by the principle of collective defence enshrined in Article 5 of the treaty.
Citing the article's provision, the alliance has already taken steps to enhance its military presence in some of its eastern European member states concerned at Russia expansionist policy following the annexation of Crimea.
© Copyright IBTimes 2023. All rights reserved.