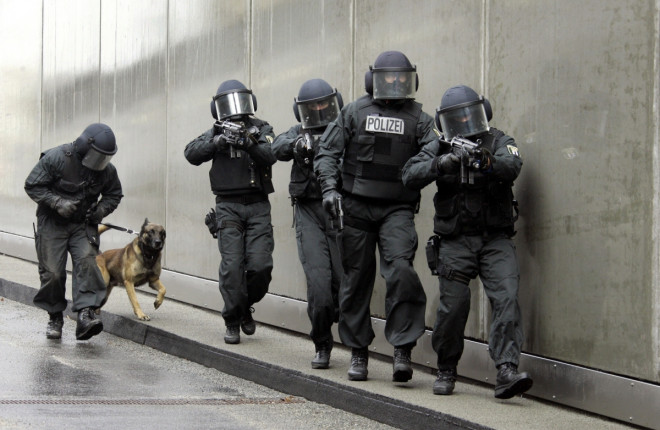 The German Bundestag deputy, Florian Hahn, has called for KSK German Special Forces to be sent to eastern Ukraine to free the German Organisation for Security and Co-operation in Europe (OSCE) inspectors kidnapped by pro-Russian separatists.
The elite military unit has been put on alert after three German military observers and an interpreter were detained in the eastern Ukrainian city of Slaviansk. The team of eight observers was paraded at a press conference last week to show that all remain unharmed.
Hahn, a member of the Christian Democratic Union (CDU) party, said German authorities should consider sending special forces to the Ukrainian city only in the event that their lives became endangered, according to German newspaper Bild.
The Kommando Spezialkräfte (KSK) consists of approximately 1,100 elite soldiers picked from both the army and the police.
The soliders are experts in hostage release having operated in Kosovo, Bosnia and Herzegovina and Afghanistan.
The decision to send the special forces to recapture the observers rests with the German emergency response center, which consists of the German Ministry of Defence, the Federal Foreign Office and the German Chancellery.
Ukrainian Special Forces do not have the capabilities to release the OSCE military observers, a high-ranking Ukrainian official told Bild.
"A lot of our soldiers are not ready to fire at people. Special operations can only be conducted with foreign assistance."
The OSCE hostages comprise of four German nationals, one Polish national, one Czech national, one Swedish national and one Danish national.
They were detained for not providing the true purpose of their visit to eastern Ukraine, said Vyacheslav Ponomarev, the self-proclaimed people's mayor of Slaviansk.