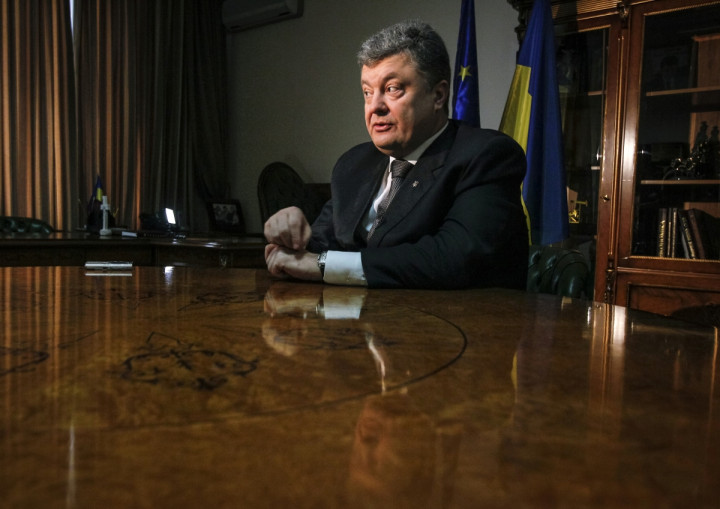 Ukraine has proposed a unilateral ceasefire in the country's eastern regions to allow pro-Russian separatists a chance to lay down their weapons.
Ukrainian president Petro Poroshenko and his Russian counterpart Vladimir Putin discussed the ceasefire in a late night telephone call following the deaths of two Russian journalists in Luhansk.
Their conversation "touched on the theme of a possible ceasefire in the area of military action in southeastern Ukraine", a Kremlin statement said.
It is unclear how long the ceasefire will last and there has been no immediate reaction from the pro-Russian separatists.
The billionaire had declared that a ceasefire would only be offered once the shared border with Russia was secured as doing so "while the border is open would be irresponsible".
He also said that he was willing to give amnesty to rebels who did not have "blood on their hands".
Both Poroshenko and the interim government that preceded him have failed to quell the armed militants' insurgency in the country's east, with referendums being held in the regions of Donetsk and Luhansk.
Over 300 government soldiers, pro-Russian separitists and civilians have been killed in fighting since the April referendums.
In the worst attack on government forces since the unrest began, a Ukrainian military aircraft was shot down last week, killing 49 personnel in the worst attack on government forces since the unrest began.
Elsewhere, an explosive device was found and destroyed near Poroshenko's office in Kiev in what is believed to be an attempted assassination, according to a security source.
"The device was found during the night near the gate where presidential cars go in. It was a container with five grenades and a kilogram of metal nuts," said the source, who spoke to Reuters on condition of anonymity. "It was a really powerful device."