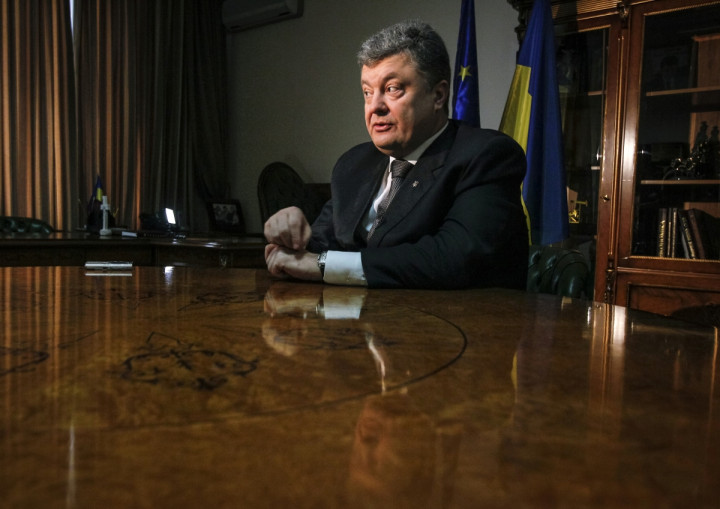 An explosive device has been found and destroyed near the office of Ukrainian President Petro Poroshenko in Kiev, according to a security source.
"The device was found during the night near the gate where presidential cars go in. It was a container with five grenades and a kilogram of metal nuts," said the source, who spoke to Reuters on condition of anonymity. "It was a really powerful device."
No group has claimed responsibility for the device, which is reported to have been a powerful explosive. The bomb was reportedly found and defused by presidential bodyguards.
The Ukrainian government is yet to issue a statement on the discovery of the device.
Poroshenko has summoned his security chiefs to formulate an "adequate" response to a military plane being shot down by separatists in the eastern region of Luhansk.
"Those involved in [this] terrorist attack must be punished," he said in a statement published on his government website.
All 49 Ukrainian service personnel on board the II-76 transport aircraft - nine flight crew and 40 soldiers - were killed in the attack.
Ukraine's defence ministry said that "terrorists" had "cynically and treacherously" fired at the aircraft to bring it down.
It is reported that the separatists used "stinger-like" missiles in the attack.
Poroshenko was sworn in as Ukrainian president last week following the ousting of Viktor Yanukovych in anti-government protests across the country earlier this year.