Ukraine demands 'full sovereignty over Crimea' to normalise Russia ties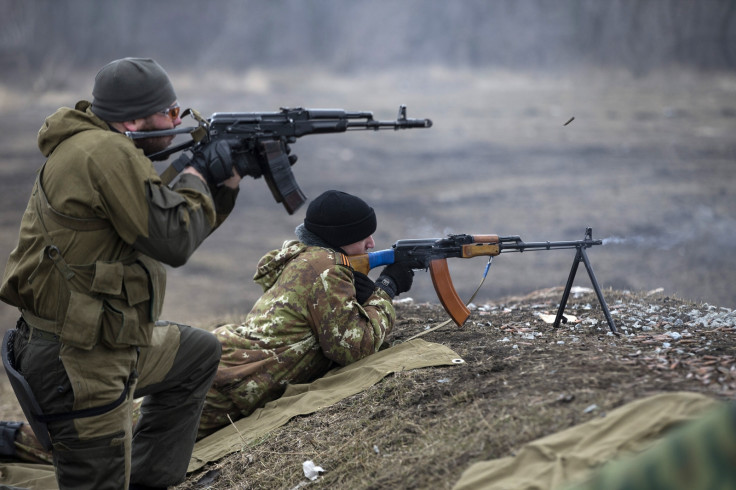 Ukraine will not consider normalising ties with Russia unless Moscow returns the Crimea region to Kiev, the Ukrainian foreign minister said on 3 March.
Speaking during a two-day visit to Japan, Pavlo Klimkin said the Ukraine-Russia border should be completely closed before any settlement to the conflict in eastern Ukraine is reached.
"There could be no slightest way of normalising or getting back to business in the relations between Ukraine and Russia without returning to status quo and establishing full Ukrainian sovereignty over Crimea," Klimkin told journalists.
Russia annexed Crimea from Ukraine in March 2014, just weeks after Ukraine's pro-Russian former president Viktor Yanukovych was ousted from power amid nationwide street protests.
Ukraine, along with the United States and the European Union, has accused Moscow of fuelling the conflict in the east of the country by providing weapons and manpower to boost rebel forces.
"The ultimate pre-condition for any effective, final settlement is to fully close down the Ukrainian-Russian border," Klimkin said.
"Because everything that has been destabilising the situation in Donetsk and Lugansk – mercenaries, money, weapons, heavy weaponry, and of course Russian rebel troops – came through the Russian-Ukrainian border."
Gas wars
The fallout from the fighting in eastern Ukraine has extended to the economic sphere, where Kiev and Moscow have battled over energy prices.
On 2 March, the EU brokered a deal for Russia to continue supplying Ukraine with natural gas for the rest of the month, after it had earlier threatened to cut off supplies if Kiev did not pay for gas in advance.
Russia's state-run gas giant Gazprom halted deliveries of gas to Ukraine for around six months in 2014, after Ukraine refused to pay an inflated price for gas.
While Kiev and Moscow agreed to a ceasefire in eastern Ukraine in February, fighting has continued in some areas and Western leaders have warned Russia it will face new economic penalties if it does not support the agreement.
More than 6,000 people have been killed in the Ukraine conflict, according to the latest United Nations figures. Russia has denied supplying the rebels with arms and manpower.
© Copyright IBTimes 2023. All rights reserved.