As the ceasefire in eastern Ukraine seems to be holding, residents of the mainly pro-Russian rebel stronghold of Donetsk assessed damage done to their houses by months of fighting.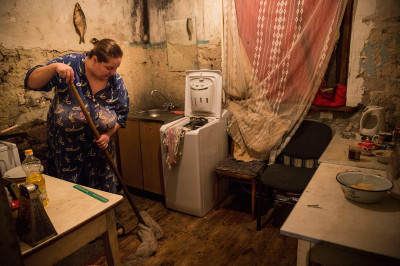 However, many displaced residents cannot return home because their houses were destroyed during the months-long conflict. The Petrovskiy neighbourhood of Donetsk has been heavily attacked by Ukrainian forces, causing most residents to flee, and others to move into basement shelters.
Getty Images photographer Andrew Burton captured the daily lives of families living in a shelter in the Petrovskiy area of Donetsk.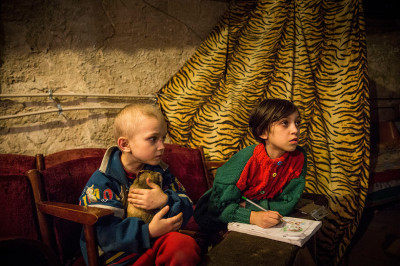 The shelter used to be a community cultural centre. To ensure safety, everyone has been placed in the basement. Sandbags line the windows.
There is a shared area of about 90 square metres, crowded with salvaged beds and furniture. Some people have been living in the basement since June 2014.
There is no central heating in the shelter, so some parents use a small heater found in the ruins of a home to keep the children warm.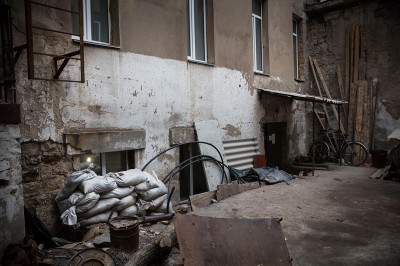 A drop in violence and moves by both sides to withdraw heavy weapons from the front line has raised hopes a shaky two-week-old ceasefire could hold.
Ukraine's military said the ceasefire has been fully observed in eastern separatist territories, but warned that pro-Russian rebels are using the truce to regroup for new attacks on government positions.