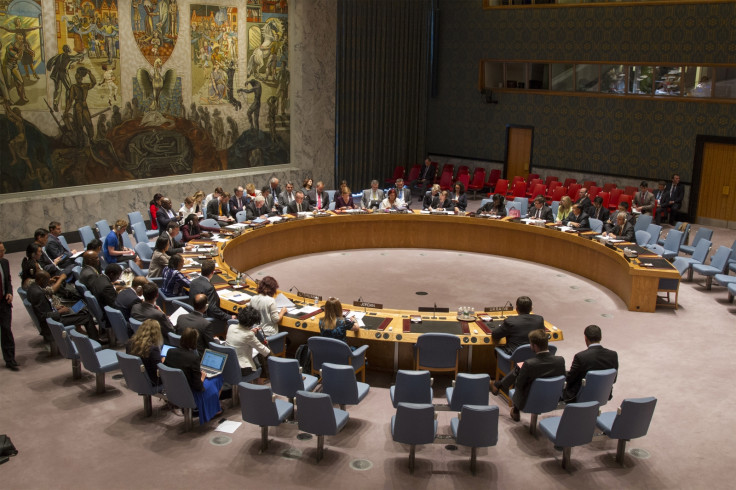 Ukraine, Japan, Egypt, Senegal and Uruguay won non-permanent seats at the United Nations Security Council on Thursday (15 October), following an uncontested vote held at the UN General Assembly in New York. The newly elected members will begin their two-year term on 1 January, replacing Chad, Chile, Jordan, Lithuania and Nigeria.
While the newcomers will not have the power of the Council's five permanent members, they could use their position as a platform to spar with rivals. Relations are strained between Ukraine and permanent Council member Russia, which is accused of supporting separatist rebels in eastern Ukraine. Japan may challenge China by criticising Beijing's support of North Korea as well as stoking tensions by lobbying for a permanent place on the Council.
Egypt will also be under the spotlight as the sole representative of the Arab region during a time of turmoil in the Middle East, including the Syrian civil war and recent escalation between the Israelis and Palestinians. Its government has also been criticised by human rights groups for its crackdown on protesters.
Following the announcement of the results, Ukrainian President Petro Poroshenko wrote on his Facebook page that the vote "opens new possibilities for Ukraine to protect its sovereignty and territorial integrity". Foreign Minister Pavlo Klimkin said the result is "a very important day for Ukraine", which is "fighting against Russian aggression".
Japanese Ambassador Motohide Yoshikawa said Tokyo wants to make the council "stronger and also more open", while Egyptian Foreign Minister Sameh Shoukry said his country will work "to resolve the very many issues" on the UN agenda, including the crisis-hit Middle East.
The UNSC has five permanent members — China, France, Russia, the UK, and the US — and 10 non-permanent members. The other non-permanent members that will remain on the Council until the end of 2016 are Angola, Malaysia, New Zealand, Spain and Venezuela.