Ukraine Mulls Sanctions on Russian Companies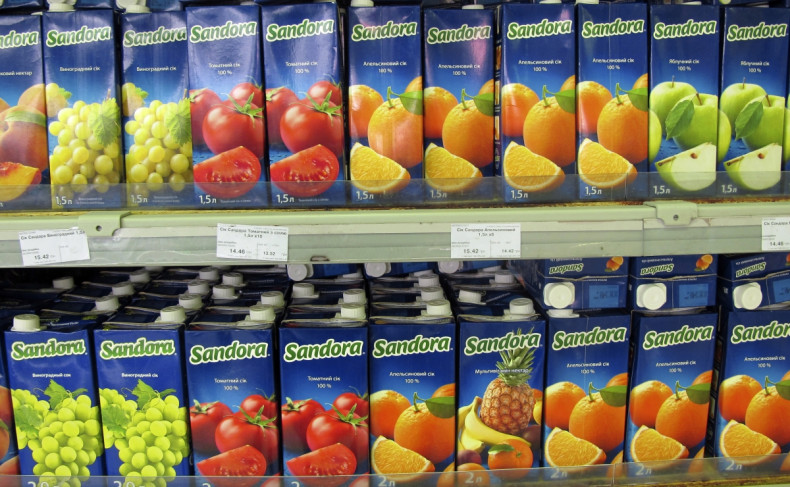 Ukraine's government is mulling fresh sanctions on Russian companies operating in Ukraine, after Moscow banned imports of Ukrainian juice products.
"We have received the prime minister's initiative and we have already made lists of all companies with Russian capital in Ukraine. This applies to big, mid-sized and small companies. Consequently, a decision will be made by the government or the National Security Council and Defence Council on the possibility of using specific sanctions," said Ukrainian state fiscal services director, Ihor Bilous, as quoted by Interfax news agency.
Kiev and Moscow are embroiled in a political and economic battle over the future of eastern Ukraine, where pro-Russian separatists control a number of key cities and towns.
Russia's state-owned gas giant Gazprom halted gas supplies to Kiev after it annexed the Black Sea peninsula of Crimea from Ukraine in March.
Moscow has also imposed import bans on a range of Ukrainian produce, including chocolate, dairy products and fruit juice.
The United States and the European Union recently imposed wide-ranging sanctions targeting Russia's energy, finance and defence sectors, as well as sensitive technologies.
Russia responded to the EU sanctions with a ban on Polish fruit and vegetables. The former Soviet state had been a strong advocate for tightening EU sanctions on Russia.
Moscow has also threatened to ban McDonald's products, including the Filet-o-Fish and Cheeseburger, citing health and safety concerns.