Ukraine: Orthodox nun 'tortured to death' in Kiev days after priest's murder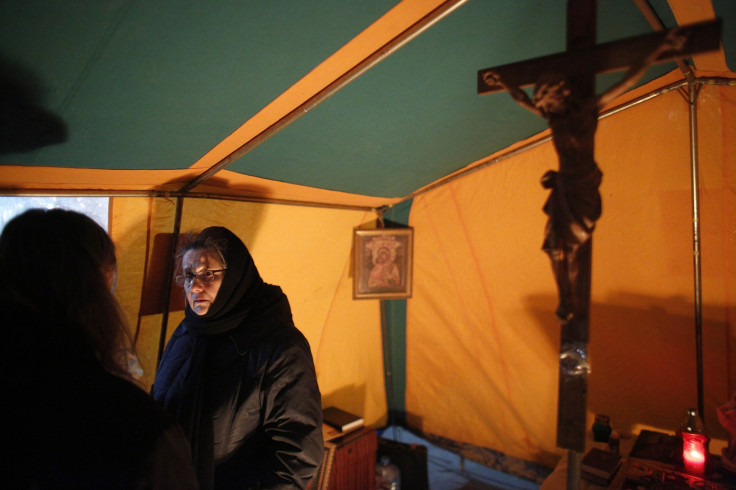 An Orthodox nun has been found dead in her apartment in Kiev with her hands tied and evidence of torture a few days after an Ukrainian Orthodox priest has been shot dead.
The macabre discovery was reported by Russia's Interfax news agency, which quoted a spokesman for the Union of Christian Orthodox Brotherhoods of Ukraine.
"We know that she went to her city apartment to wash and change before undergoing a surgical operation [there is no hot water in the convent at present]. However, later her nephew found the nun's body with her hands tied and traces of torture," he said.
Sister Alevtina, 62, was a nun at the Florivsky Convent in Kiev.
The killing came after a 41-year-old priest from the Ukrainian Orthodox Church's Moscow Patriarchate died of his injuries after being shot by two unknown attackers in Kiev.
Roman Nikolayev from St Tatiana Church was shot in the head at the entrance of his house and fell into a coma.
RIA Novosti reported that investigators are assessing whether there is a political motive behind the murder.
A spokesman for the Church told Russian news radio service RSN that the priest was found by a neighbour on the stairs of his apartment.
© Copyright IBTimes 2023. All rights reserved.