Ukraine Pleads For More Aid to Rebuild Devastated Eastern Cities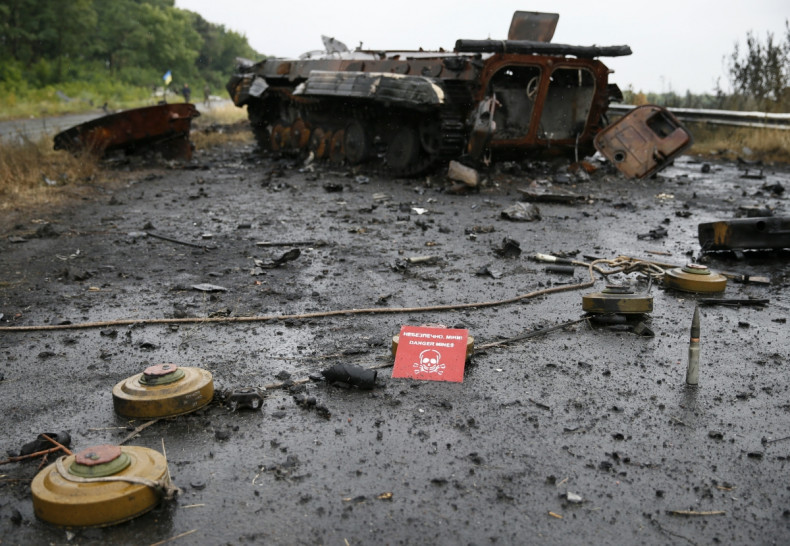 Ukraine's Prime Minister Arseny Yatseniuk said the country had met the conditions dictated in the IMF bailout and expected to receive the second tranche of $1.5bn soon but appealed to the international community for greater financial assistance.
Ahead of a meeting with a delegation from the International Monetary Fund, the PM said Kiev's economic reform measures were on track.
"We believe Ukraine has fulfilled the criteria which are written into our IMF program and we should complete discussions and successfully receive the second tranche," Yatseniuk told a government meeting.
Kiev secured a massive IMF bailout worth $17bn in May, $3bn of which was transferred immediately with the remaining $14bn to be transferred if Ukraine meets certain criteria.
Ukraine has used that initial funding to shore up its budget and settle some of its debts but Kiev has appealed for extra cash and credit to put towards rebuilding its eastern Donbass region, which remains the scene of a destructive insurgency.
Ukraine's Deputy Prime Minister Volodymyr Groysman told international donors that the IMF bailout was "not enough" to cope with "unprecedented Russian-inspired aggression."
Pro-Russian separatists were defeated by government forces in the city of Slaviansk but continue to hold territory in the cities of Donetsk and Luhansk.
The Russia-Ukraine crisis escalated five months as former president Viktor Yanukovych was ousted in February.
Moscow then annexed the Crimea peninsula from its neighbour in March, causing political turbulence throughout the country and prompting a wave of Russian-inspired separatists to seek arms and declare autonomy from the Kiev government.
More than 200 Ukrainian service personnel have been killed in the fighting, while hundreds of rebels and civilians have also been killed.
Ukraine and its allies, the United States and the European Union, have accused Moscow of aiding the separatists with weapons and funds.
Russia's aggression against Ukraine extends in the fields of energy and the economy, Groysman told donors, describing a three-year plan to boost economic growth as "a kind of Marshall Plan for Ukrainians."
Countries at the meeting, including EU members and the United States, Japan, Norway and Switzerland, pledged to help Ukraine implement the plan.