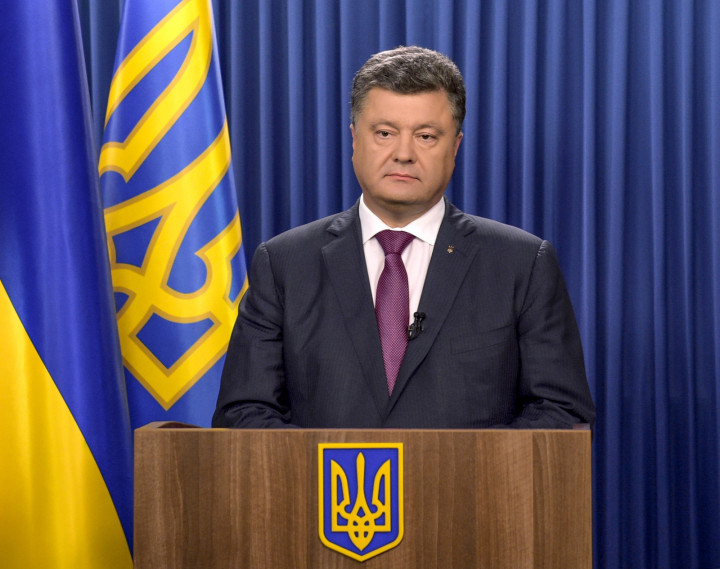 Ukraine's President Petro Poroshenko has called for a peaceful resolution to the crisis in the country's east that would allow the government to focus on rebuilding the country's battered economy.
"There is no military solution for this crisis," Poroshenko said at the annual Yalta European Strategy conference, held in Kiev after Crimea was annexed by Russia.
"I hope the very fragile but efficient peace process which started exactly one week ago will have a continuation, for the (sake of) stable peace and security on the continent, he told lawmakers and businessmen from the EU and Ukraine.
Poroshenko said the Ukrainian and European parliaments could ratify a deal on closer economic and political ties on September 16. Leaders from both sides are due to meet to ratify an association agreement which would provide a roadmap for economic reform in Ukraine, Poroshenko said.
The former chocolate tycoon said he had put together a team to fight corruption in the country, adding that security remained his top priority.
"Investors will come when they feel safe in this country. That is why we are reforming the very ineffective security system and army, our court system... If we do not reform these things, even after the war, investors won't come," he said.
Separatist rebels launched an insurgency against the Ukrainian government in mid-April, seizing key towns and cities in the east of the country.
More than 3,000 people have been killed as a result of the fighting since Russia annexed the Crimea peninsula from its neighbour in March.
Along with the European Union and the United States, Ukraine has accused Russia of supplying weapons and soldiers to those leading the insurgency.
Moscow has denied accusations it has backed the rebels.