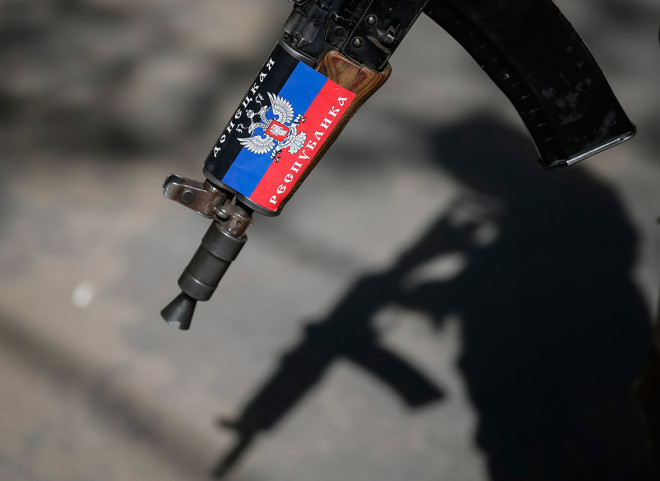 The frontrunner in Ukraine's presidential elections, Petro Poroshenko, has urged Europe and the United States to impose a third round of punitive sanctions against Russia, if Moscow backs a separatist referendum scheduled for this weekend.
Pro-Russian separatists in the eastern Donbass region announced they will hold a referendum on 11 May to decide whether to secede from Kiev. The move is reminiscent of the disputed referendum that took place in Crimea in March, just days before Russia annexed the territory.
If the referendum were to take place, it could have dramatic implications on the Ukrainian presidential elections due to take place on 25 May.
"If Russia will support this referendum we need absolutely agreed action about the third wave of sanctions, well coordinated between the United States of America and the European Union," Poroshenko told journalists before meeting with the German Chancellor Angela Merkel in Berlin.
Poroshenko is leading the opinion polls as the national vote approaches at the end of this month. The confectionary tycoon supported the pro-European protestors that occupied Kiev's Maidan Square for months and eventually ousted Ukraine's pro-Russian president Viktor Yanukovych.
Last month, a poll put Poroshenko on 48.8% of the vote, just shy of the absolute majority that would see a candidate win in the first round of voting. After months of unrest and escalating violence, Poroshenko said that ordinary Ukrainians are afraid to visit polling stations.
"We are ready to have even a referendum but not under (the threat of) machine guns or automatic rifles," he said.
"After the presidential election, after restoring law and order, we are ready to discuss any referendum and we are not afraid of a referendum, including the constitutional changes which I... am ready to discuss with anybody," he said.
The presidential hopeful dismissed the Russian-backed notion of inviting separatists to future talks in Geneva, over the deadly disorder in Ukraine's east. He said that the foreign minister is the only legitimate representative of Ukraine and that the pro-Russians had little support.
Poroshenko was visiting Merkel in a bid to secure Germany's support for any Ukrainian attempts to defend its sovereignty.
The European Union and the United States have so far passed two rounds of sanctions against Russian individuals and banks. The individual sanctions consists of asset freezes and travel bans and target Russians and Ukrainians with close ties to the Kremlin.