Ukrainian Prime Minister Arseniy Yatsenyuk has revealed that his country will not make a $3bn (£2.1bn) debt repayment to Russia this weekend, in a move likely to increase tensions between Kiev and Moscow. Ukraine had been due to make the payment by tomorrow at the latest, but Yatsenyuk has said his country is defaulting on its debt because Moscow refused to agree to repayment terms, despite other international creditors approving them.
Yatsenyuk said Ukraine had implemented a "moratorium" on debt repayment to Russia without elaborating on the terms it wants to be met or when the suspension may be lifted. "We are ready for court proceedings with Russia," he added, a reference to earlier threats from Moscow to take legal action against Kiev if the money was not paid back on time.
While Ukrainian Finance Minister Nataliya Yaresko last night said that she hoped the dispute could still be resolved before Sunday's deadline, Kremlin spokesman Dmitry Peskov discounted that possibility, saying "there is only the court prospect".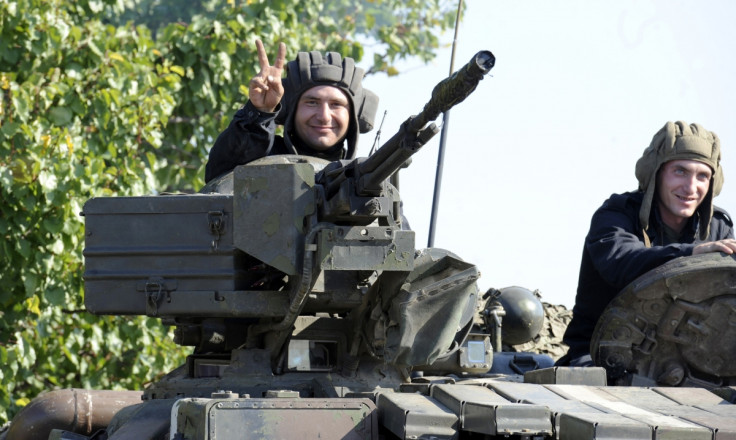 The repayment row is just the latest dispute amid years of conflict between the neighbours. As Ukraine has increasingly looked towards the West for support and trade links in recent years, Russia has seen its influence diminish in the former Soviet republic.
As a result, Moscow has backed an anti-Kiev separatist movement that has effectively reduced eastern Ukraine to a state of civil war and annexed the largely ethnically Russian region of Crimea. There have also been numerous threats over the supply of gas between the two countries.
While Ukraine's default will undoubtedly further stoke tensions with Russia, there are concerns that it may also have a dramatic impact on the terms of its four-year bailout from the International Monetary Fund (IMF). The IMF did recently say that it will continue lending money to the economically embattled Ukraine if Kiev and Moscow act "in good faith" when negotiating a repayment deal. But while Ukraine has agreed to terms with its other creditors, the wider tensions between Kiev and the Kremlin appearing to be impacting on their negotiations.
In November, Russian President Vladimir Putin proposed a debt restructuring plan, saying Moscow would accept reduced payments of $1bn a year between 2016-2018. But Ukraine rejected that proposal, saying the terms were not as favourable as those it had agreed with other creditors.
Ukraine has also previously hinted that Russia's investments in the country's bonds amounted to clandestine bribes to Viktor Yanukovych – the former pro-Russia president of Ukraine, who was ousted in February 2014. Russia's support of separatists fighting in eastern Ukraine also has a clear financial angle, as Moscow fears losing economic influence in its former satellite state.