Ukraine's Deposed President Lands in Russia Escorted by Several Fighter Jets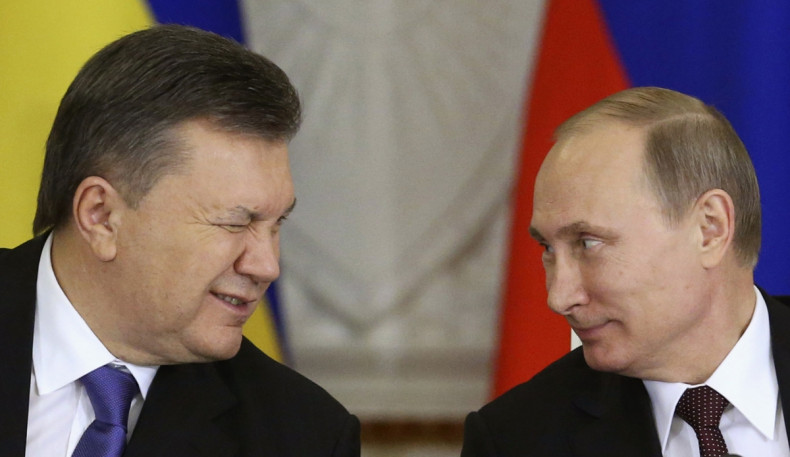 Escorted by several fighter jets, whose supersonic engines roared across the sky for nearly half-an-hour, Ukraine's deposed president Viktor Yanukovych is believed to have landed at a military airport in a southern Russian city.
The plane carrying the ousted leader arrived at Rostov-on-Don's military airport on Thursday (27 February) night at about 22:00 local time, according to the local news outlet DonInformBuro.
He is believed to have spent the night at a private residence in the southern capital as the government house in Rostov-on-Don remained empty and there were no signs of heavy security.
It is unclear where he travelled from, but one report said he stayed at a Kremlin sanatorium in upscale Barvikha on the outskirts of Moscow.
Rostov-on-Don is a southern Russian port city and the administrative centre of Rostov Oblast.
Yanukovych's whereabouts had remained murky soon after he left the Ukrainian capital Kiev after being ousted. Airport security officials had earlier said his plane was prevented from flying to Russia.
Sources in the Russian government said Yanukovych had sought security from Moscow which obliged.
Russian media reports cite an anonymous government official as saying: "After president Yanukovich appealed to the authorities of the Russian Federation to ensure his personal security, we can say that this request was satisfied on Russian territory."
He is set to hold a press conference later in the day.
Yanukovych claimed in an earlier statement that he was the "legitimate head of the Ukrainian state" and was "determined to fight until the end".
"Decisions that are being taken by [Ukraine's] parliament... are unlawful... will soon prove to be ineffectual and will not be carried out," Yanukovych added.