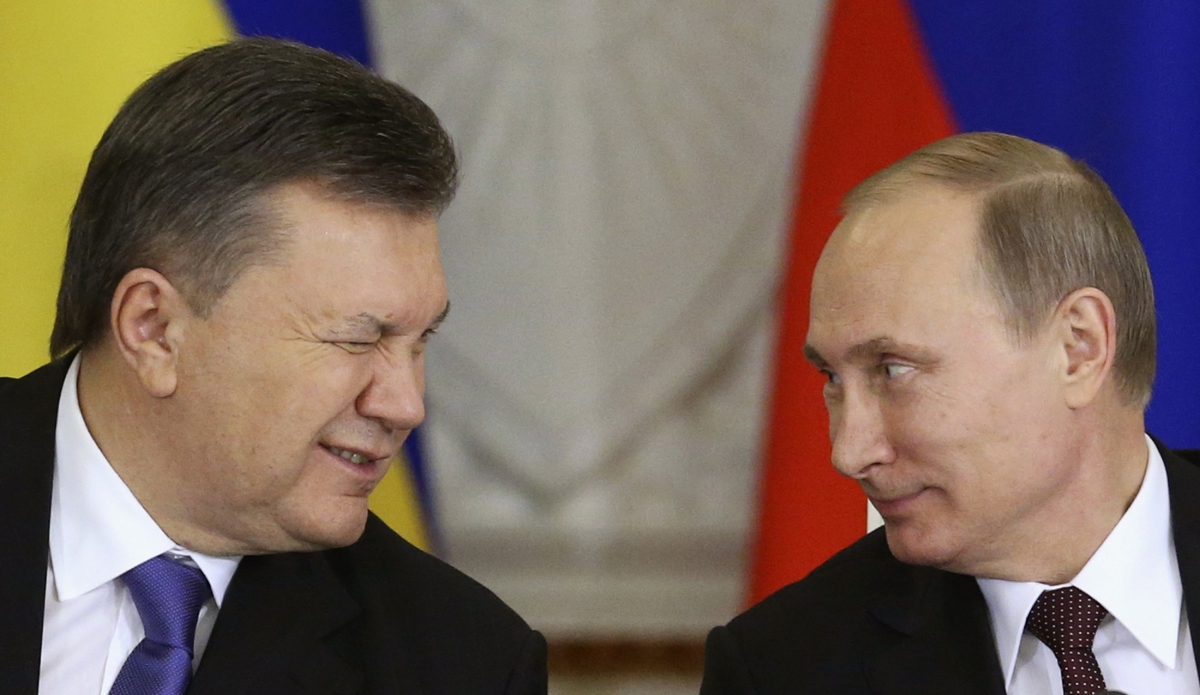 Ousted Ukrainian president Viktor Yanukovich is said to be hiding in a three-storey bunker surrounded by heavily-armed guards and his supporters.
The well-equipped bunker is reportedly located in the town of Volnovakha in Donetsk region, his hometown and stronghold, in Forest Park territory.
Yanukovich was the provincial governor of Donetsk for several years.
Officially, his exact whereabouts remain unclear even as the newly-installed interim administration issued an arrest warrant for him charging him with "mass murder of civilians".
"This monastery has a three-storey underground bunker, such as those that were built for Hitler or Himmler, and it is fully equipped. There are several hundred guards together with Yanukovich there, as well as some persons from his close entourage," a local report quotes lawmaker Oleksandr Bryhynets as saying.
It is believed that the monastery is of the Ukrainian Orthodox Church of Moscow Patriarchate, in which Yanukovich's confessor Zosima is said to have lived.
The interim authorities have said they lost track of Yanukovich's location by early Monday (24 February) shortly after he left his residence in Balaklava district of Crimea, leaving his security guards behind.
He is believed to have fled the location along with a few closely-knit service guards in three vehicles to an unknown place disconnecting all modes of communication with the outside world.
Earlier reports had said Yanukovich's flight was blocked by authorities when he was attempting to leave for Russia. Some have also suggested that he has fled to the UAE.