Ukraine's procession of the cross makes it to Kiev despite nationalist blocking route
The Day of the Baptism of Kievan Rus' procession marks the 1028th anniversary of the Christianisation of the country.
Thousands people belonging to Ukraine's Orthodox Church of Moscow Patriarchy led a cross procession through Kiev on 27 July to celebrate the Day of the Baptism of Kievan Rus'. The procession marked the 1028th anniversary of the Christianisation of Ukraine- known as Kievan Rus' at the time, and was accepted by Saint Volodymyr (Vladimir I) in the 10th century.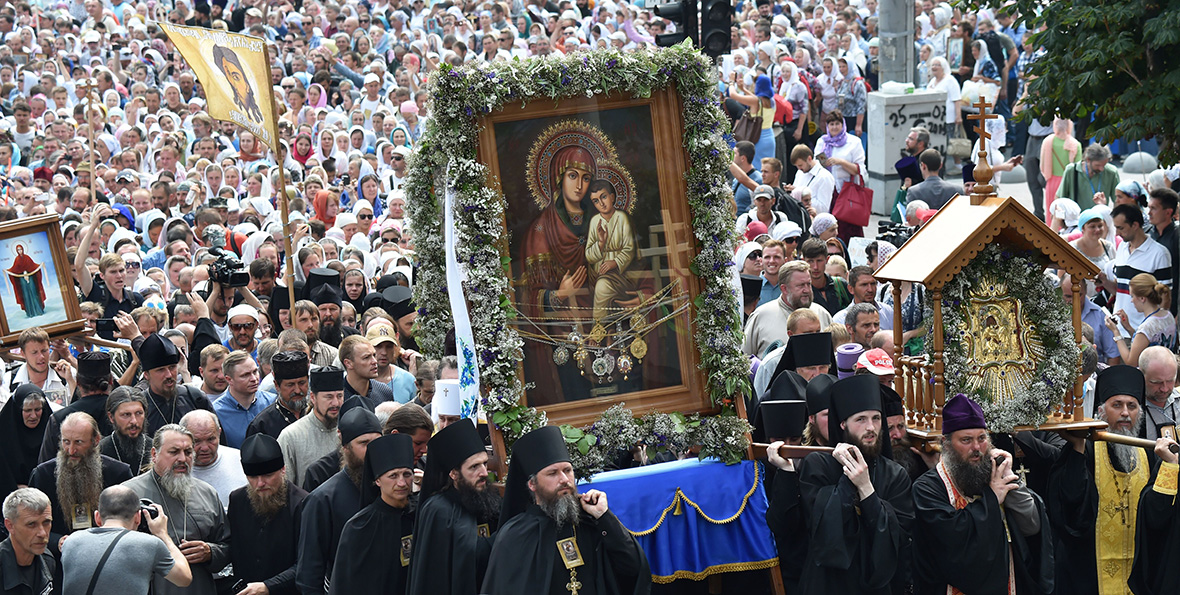 However, throughout the past week, activists and protesters tried to intervene with the religious march by holding Ukrainian flags and trying to stop the entire procession, which began at the beginning of July. Supporters of the Ukrainian Orthodox Church of Kiev believe the procession is organised by pro-Russian powers to destabilise the political situation in in the country. Ukrainian nationalists have been blocking the designated procession route, pelting the worshippers with eggs and denouncing them as 'agents of Moscow'. Reports were also made that grenades had been planted, which brought the procession to a halt and prevented the worshippers from entering Kiev.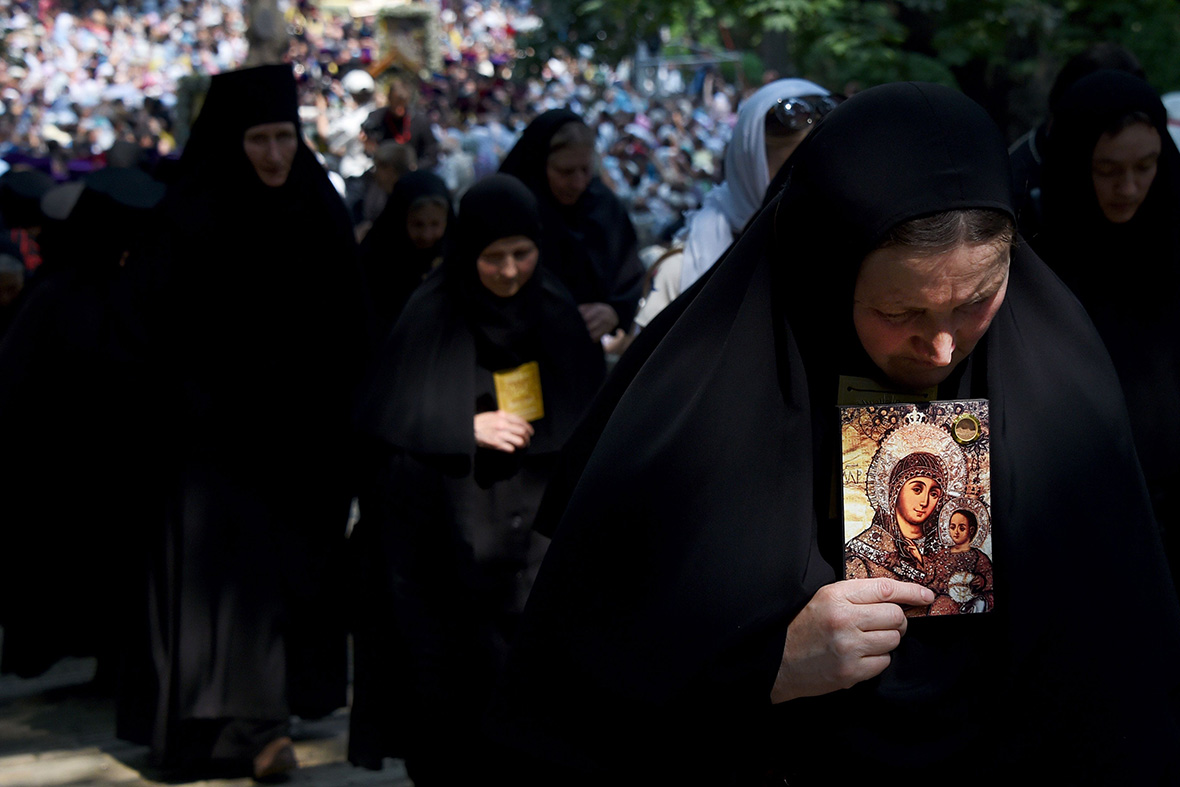 Orthodox Christians in Ukraine are divided between one church that comes under the Moscow Patriarchate and a splinter church under a Ukrainian leader, that neither Moscow nor other Orthodox churches recognise. President Petro Poroshenko has called on an Orthodox Christian leader to recognise the independence of his country's splinter church.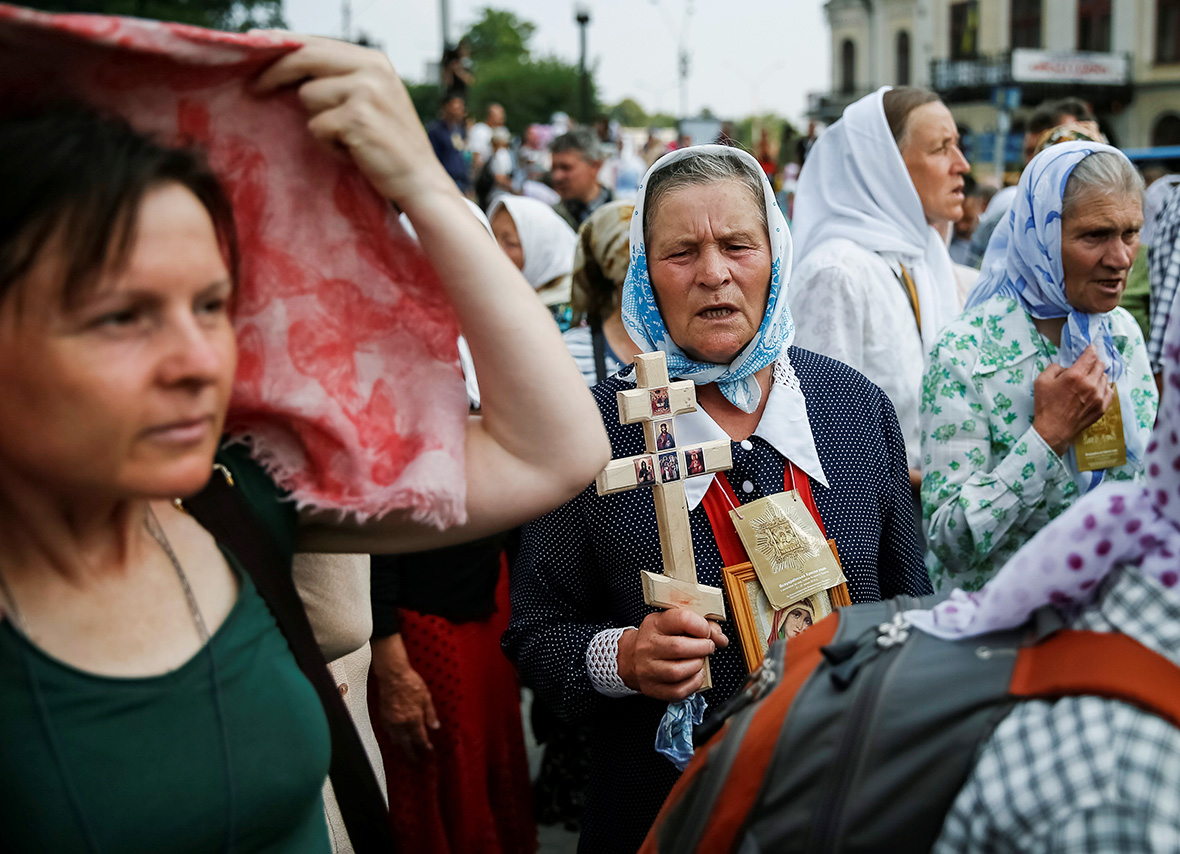 Vladimir Legoyda, the Moscow Patriarchate's spokesman, told the Associated Press that at least 30,000 pilgrims had gathered for a prayer at St Vladimir Hill in Kiev, which is believed to be the original baptism site. Legoyda said the church is "very happy and sends its thanks to the Lord" for the fact that the procession was allowed to march peacefully and reach the hill and the Pechersk Monastery. He continued, saying that it is"a clear confirmation of the fact that the Moscow Patriarchate's Ukrainian Orthodox Church is strongest and possibly the only peace-making force in Ukraine amid the civil conflict."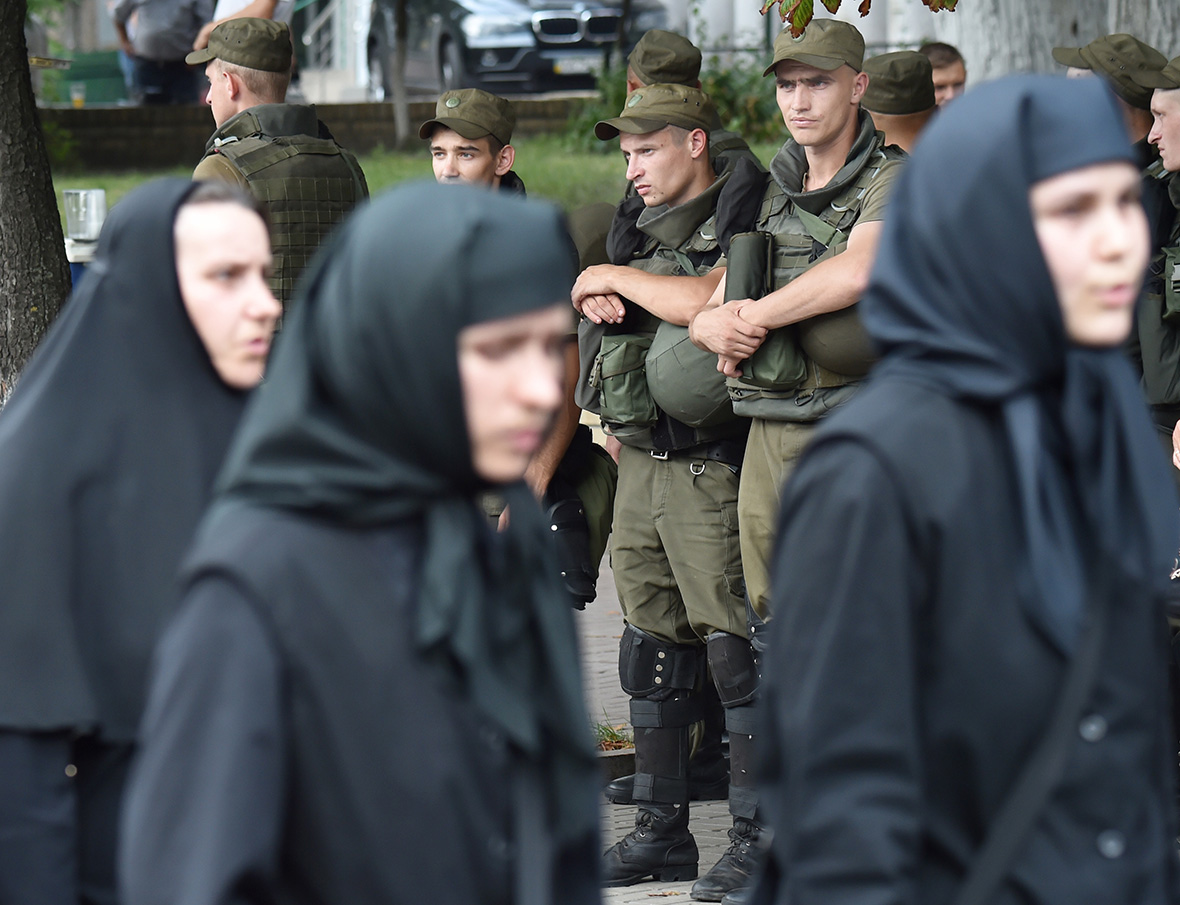 Russia and Ukraine share linguistic and cultural ties which date back hundreds of years but soured after Russia threw its support behind rebel separatists fighting government troops in eastern Ukraine. This conflict has claimed more than 9,400 lives and displaced more than 1 million people since it began in 2014.
© Copyright IBTimes 2023. All rights reserved.