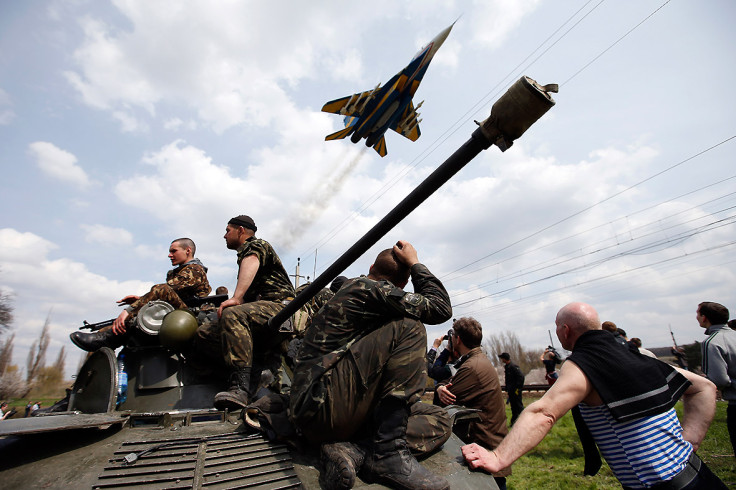 Ukrainian authorities claimed two military fighter jets have been shot down in the restive east, not far from the crash site of passenger flight MH17.
Ukraine's Defence Ministry said the two Sukhoi-25 fighters were downed at 1.30pm local time over Savur Mogila, which is off the Russian border.
The site is 30km south of the village of Harbove, in the Donetsk region, where the Malaysia Airlines plane carrying 298 people crashed.
Government forces are fighting an insurgency by pro-Russian rebels in the region.
Ukrainian Defence Ministry spokesman Oleksiy Dmitrashkovsky said the two jets might have carried up to two crew members each. Their fate was not immediately known.
Last week, Ukraine said another of its jets fighters and military cargo plane were shot down while on a mission over eastern Ukraine.
Kiev has blamed the rebels and Russia for the attacks. The West has also blamed separatist rebels of blowing MH17 out of the sky with a surface-to-air missile system allegedly supplied by Russia.