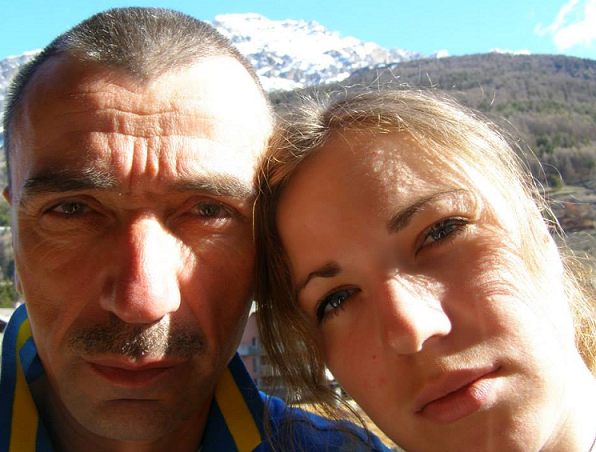 Ukrainian alpine skier Bohdana Matsotska has decided to pull out of the Sochi Winter Olympics following the bloody events in Kiev's Independece Square, otherwise known as the Maidan.
Matsotska and her father, Oleg Matsotskyy, posted a message on Facebook in which they blamed Ukraine's President Viktor Yanukovych for the bloodshed that has caused the death of at least 26 people and injured over 200.
Matsotska and her father wrote they are "extremely angry at President Viktor Yanukovych's latest actions - which, instead of resolving the conflict through negotiations [which we had hoped he would when we left for Sochi], has drenched the last hopes of the nation in blood.
"In solidarity with the fighters on the barricades of the Maidan, and as a protest against the criminal actions made towards the protesters, the irresponsibility of the president and his lackey government, we refuse further performance at the Olympic Games in Sochi 2014."
Ukraine Olympic Committee head Serhiy Bubka told Channel 5 in Sochi that he was "shocked" to hear about the deaths after protesters clashed with police on 19 February.
Bubka conveyed his condolences to the bereaved families and called on both sides "to return to the discussion table to preserve our wonderful country and nation, as well as peace on our land. The events (on EuroMaidan) troubles and concerns us all."
The clashes took place after police used loudspeakers to announce they were launching an "anti-terrorist" operation against the demonstrators.
Soon after the clashes, Ukraine's western region of Lviv reportedly declared independence from the central government.
Yanukovych said on Thursday he reached a "truce" with the opposition leaders after the latest violence in Kiev.
The president said the truce would facilitate "the start to negotiations with the aim of ending bloodshed, and stabilising the situation in the state in the interest of social peace." However both the EU and the United States reacted cautiously to the news.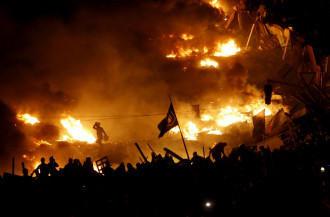 The Ukrainian Protest was sparked following Yanukovych's rejection of a trade and investment deal with the European Union last November. The demonstrations increased after he reached a deal with his Russian counterpart Vladimir Putin.
Prime Minister Mykola Azarov offered his resignation in an attempt to end the protests gripping cities across the country, while the parliament repealed controversial anti-protest laws that had caused unrest.
The demonstrators want Yanukovych to sign a deal with the EU and step down.