Ukrainian Parliament Impeaches President Yanukovich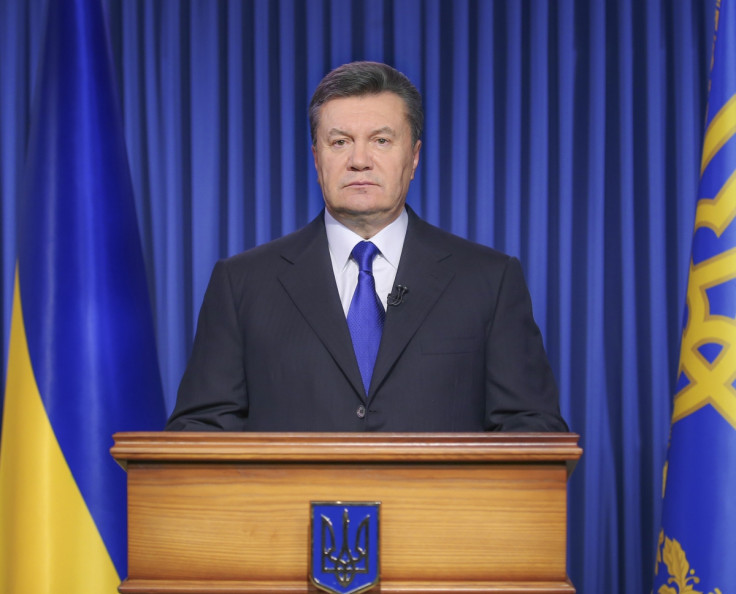 The Ukrainian Parliament has impeached President Viktor Yanukovich, voting to dismiss him, and announcing elections for 25 May.
The move is the latest in a fast-moving series of events in the Ukrainian capital that has seen President Yanukovich effectively removed from power by the opposition UDAR party and fleeing the presidential palace.
But the entrenched president has said he has no intention of quitting and described events in the capital, Kiev, as a "coup".
A presidential impeachment bill was introduced in the Ukrainian parliament on Friday evening. The bill was published on parliament's website, but no details were provided. Some 328 Ukrainian members of Parliament voted to remove the President.
The new impeachment bill was authored by Nikolay Rudkovskiy, head of the Socialist Party in Ukraine, which is part of the ruling Party of Regions coalition.
Impeachment is a formal process in which an official is accused of unlawful activity, the outcome of which, depending on the country, may result in an official being removed from office as well as criminal or civil punishment.
Current Ukrainian legislation has an impeachment clause, though it is extremely complex and many commentators argue it is practically impossible to enact.
Soon after the bill's introduction, Yanukovich left Kiev to attend a summit of south-eastern regions, according to media reports. It had been thought that the President had fled the country after being forced to sign an EU-brokered agreement on ending a political crisis in the country that has lasted for months.
In a pre-recorded interview aired on a Ukrainian TV station, Yanukovich said he needed to "protect the people" and that he would "spare no effort to end the bloodshed".
The station gave Yanukovich's location as the eastern city of Kharkiv, close to the Russian border.
He said was the legitimately elected president, and that he would not leave Ukraine and would not resign.
He described the events in Kiev as "vandalism, banditry and a coup" and compared the actions of the opposition to the rise of the Nazis in 1930s Germany.
© Copyright IBTimes 2023. All rights reserved.