Ukrainian politician Oleg Kalashnikov shot dead as mysterious deaths of Yanukovich allies continue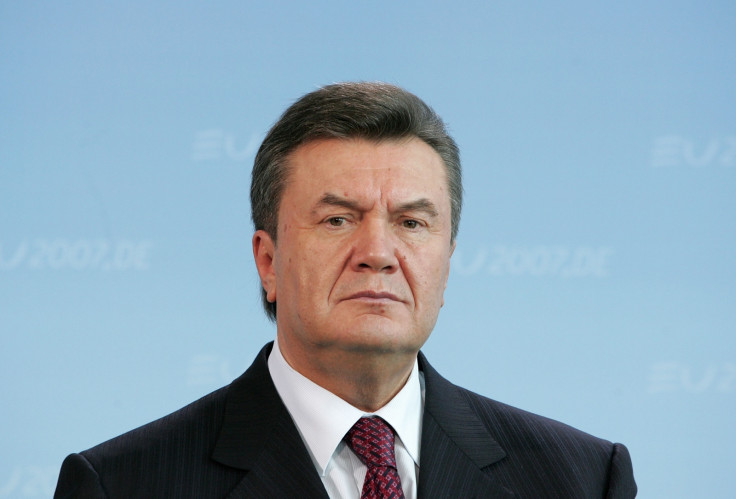 Ukrainian politician Oleg Kalashnikov has been found shot dead - the eighth ally of former President Viktor Yanukovich to be found dead in mysterious circumstances in recent months.
Police said an investigation has been launched, with conflicting accounts saying the 52-year-old's body was either found inside or outside his flat in Kiev.
It is yet unclear whether investigators are treating the death as a murder or suspected suicide, according to a release by the Ukrainian Interior Ministry.
Kalashnikov was a key ally of deposed pro-Moscow president Yanukovich, and took part in "anti-Maidan" protests in the capital last year, before the government was overthrown.
RT quoted the Interior Minister's senior adviser, Anton Gerashchenko saying: "Without any doubt the deceased knew a lot about who and in what way financed anti-Maidan, which cost Yanukovich and his camarilla several million hryvnias per day. He takes these secrets with him to the grave."
In Ukrainian media theories were aired that Kalashnikov was killed by supporters of the new regime in Kiev, and opponents to it.
Kalashnikov is the eighth ally of Yanukovich to have died in suspicious circumstances in recent months.
Most of the deaths are being treated as suicides, however prosecutors say that some may have been murdered or forced to kill themselves.
Kalshnikov was a deputy for Yanukovich's Party of Regions.
The death follows that on March 14 of Sergey Melnichuk, a 32-year-old prosecutor, who fell from a ninth floor flat window in Odessa.
After January 29, six other former officials tied to the Yanukovich regime died mysteriously in the space of of just a month.
Yanukovich was deposed in February 2014, after a series of mass demonstrations by Ukrainians demanding closer ties with the EU. He has since reappeared in Russia.
© Copyright IBTimes 2023. All rights reserved.