Green Alliance, an independent think tank, has issued a stark warning - the UK's energy system is not prepared for the growing number of electric vehicles and solar panels being acquired by consumers.
In a report, the charity says: "Right now, technology is moving faster than government ... the falling price of battery storage could soon allow UK households to operate off the grid for months at a time."
It highlights the fact that currently 20% of the UK's local grids are unable to accept distributed energy such as rooftop solar as they are already so close to capacity. It adds that the continued installation of solar panels is threatening power grids, providing too much power when demand is low.
The authorities may soon face the prospect of either barring people from installing solar panels or being forced to undertake costly network upgrades.
"The consequences could be serious: without change, just six electric cars charging in close proximity at peak time could overload the grid and disrupt the local power supply," the report says.
The report urges the government to design a smarter power system now that would enable electric car batteries to store enough power to keep the UK's lights on for seven hours at a time by 2025. This would virtually eliminate blackouts, and distributed energy could save customers over £1.6bn per year.
The charity believes that the UK "will reach a tipping point as soon as 2020, when the government will lose the ability to control the speed of small scale energy deployment".
The report proposes the government:
Employ a new, independent system designer to ensure small scale energy is well integrated;
Transform distribution network operators into distribution system operators to actively integrate EVs and solar in a smart network;
Enable small scale technologies to provide system flexibility, like smart charging of EVs; and
Adopt automation and aggregators to make more flexible 'time of use' tariffs attractive to consumers.
The report says that by 2025, up to 700,000 people could be affected by blackouts unless the government mandate the use of 'smart' charging points that manage usage and prevent cars from drawing more power than the grid is capable of providing.
Around 4.6 million electric vehicles are expected to be on British roads by 2025, against the current 100,000 vehicles. There are more than 11,000 public charging points but most drivers also have their own charging points at home, the report says.
Lines between consumer, generator and supplier being blurred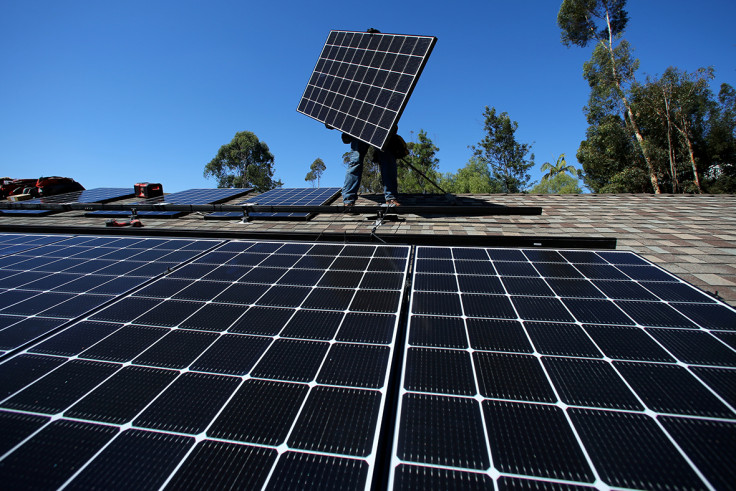 Energy supplier E.ON agrees with the report. Its head of policy development, Brian Tilley, says: "Put simply, in the coming years, customers will increasingly take control of their own energy generation blurring the lines between consumer, generator and supplier."
He added: "The benefits of this change, if handled correctly, could be huge for both customers and the country. Ultimately, the transition to a more decentralised energy system should be grasped as an opportunity, and not be placed in the too-difficult-to-do pile."
A government spokesman told The Times: "Keeping the lights on is non-negotiable. The way we use energy is changing and government is already upgrading our infrastructure and investigating what more can be done to deliver a smarter, more flexible energy system."