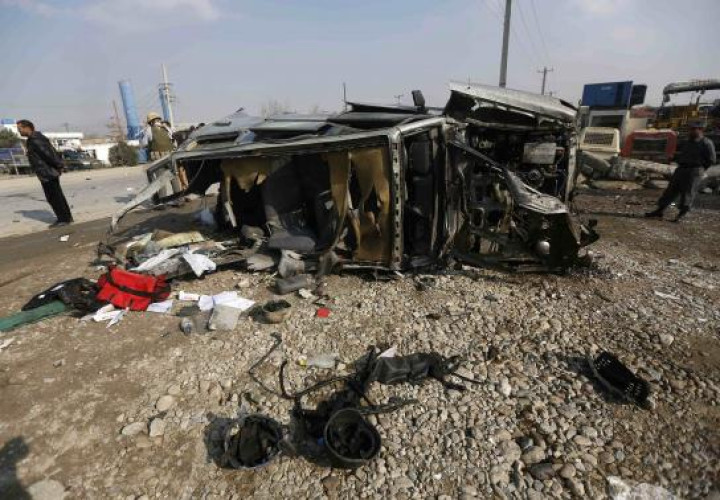 Afghanistan's interior ministry has confirmed that a British citizen was killed in a suicide bomb attack in the country's capital, Kabul.
While the authorities also confirmed that the explosion left another 33 injured, it has still not publicly identified the British citizen or the other passengers in the vehicle.
"I can confirm it was a British vehicle and there are some injuries. We are working with the Afghan authorities," the embassy's spokesman in a statement.
Interior minister General Ayoub Salangi initially said that the suicide bomber triggered the blast from a motorcycle.
However, it later said that the attacker was travelling by car.
A Western security source said one of the British employees travelling in the vehicle had died in hospital, while a second Briton was wounded and is in stable condition.
A witness saw at least one survivor being led away from the charred shell of the vehicle on foot by a member of the British security force.
The Taliban said they were behind the attack in a message on a recognised Twitter account, claiming that many foreigners had been killed.
Taliban spokesman Zabihullah Mujahid said in a text message that a suicide bomber "targeted foreign invading forces".
The incident occurred two days after two bomb blasts, one targeting a military bus and the other the city's diplomatic quarter, hit Kabul. No casualties were reported.
The Taliban have increased their attacks in the country as foreign troops prepare to pull out of the country next month, after 13 years of fighting.